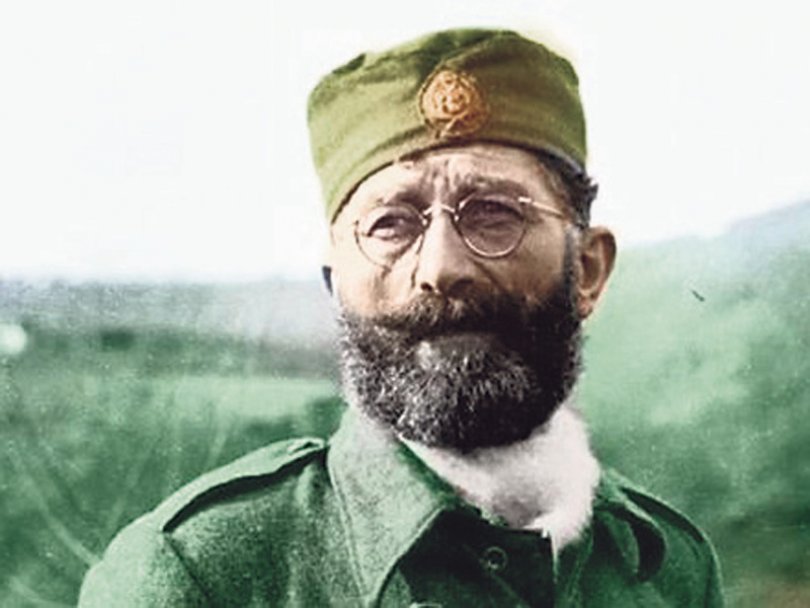 Belgrade, May 14, 2015/ Independent Balkan News Agency
By Milos Mitrovic
The court in Belgrade annulled today the 1946 sentence against general Dragoljub Mihailovic; Yugoslav Army in the Fatherland – widely known as Chetniks – commander who was sentenced to death after communists came to power 70 years ago. At the time, Dragoljub Mihailovic had been found guilty for alleged collaboration with Nazis in occupied Yugoslavia and for committing war crimes.
Today's court decision rehabilitates Mihailovic and restores all his civil rights which means that the generals grandchildren may claim the property confiscated by communists after the war. The sentence caused mixed feelings in Serbia and almost furious reactions of politicians in Bosnia and especially in Croatia. The ruling is final.
According to the court, the 1946 sentence was adopted following illegal process from political and ideological reasons, judge Aleksandar Tresnjev said.
During the war, Mihailovic's guerrilla fought for the restoration of Yugoslav monarchy which was de facto seized to exist after Nazi Germany invasion in 1941, while partisan movement led by Josip Broz Tito strove for a new, communist state. After coming to power, communists declared Chetniks as quislings. In 2004, Serbian parliament passed a law that equalized the Chetniks and Partisans as anti-fascists.
The process for the rehabilitation of general Mihailovic was initiated by his grandson Vojislav Mihailovic, former Belgrade mayor, in 2006. A number of political parties and civic organization joined his appeal.
Deputy Prime Minister and Socialist Party leader Ivica Dacic said that today's sentence was "shameful" adding that the decision coincides with 70 anniversary since the defeat of fascism in World War Two. Dacic remarked that the sentence will make divisions in Serbia even deeper rather than contribute to reconciliation and truth.
Interior Minister Nebojsa Stefanovic said he was "dissatisfied" with the ruling.
Party of Democratic Action, with most of its members being Bosniaqs, strongly condemned the sentence stressing that general Mihailovic "was responsible for ethnic cleansing, mass murders and prosecutions of Bosniaq people".
Serbian Renewal Movement leader Vuk Draskovic assessed that Mihailovic's rehabilitation means rehabilitation of the "first resistance movement in occupied Europe and rehabilitation of whole Serbia". "East and West, Bolshevik dictatorship and Western democracy clashed at the communist show trial against the Serbian and Yugoslav general. From this reason, Mihailovic was killed and his killers still hide his grave", Draskovic, leader of Serbian opposition in 1990s, added.
Vojislav Seselj, Serbian Radical Party leader who is indicted by The Hague tribunal for the former Yugoslavia for alleged war crimes, said that the decision of Belgrade court means "overall reconciliation among the Serbs".
Orsat Miljenic, Croatian Justice Minister, remarked that Mihailovic's rehabilitation was a "big mistake"; "this is just as if Adolf Hitler or Ante Pavelic (Nazi puppet state in what is now Croatia leader) were rehabilitated", Miljenic aded.
Croatian President Kolinda Grabar-Kitarovic said that the sentence would not annulle Chetniks atrocities while Foreign Minister Vesna Pusic stressed that for Croatia "Mihailovic remains a war criminal". Croatian parliament also condemned the ruling as well as former president Stjepan Mesic and opposition parties.