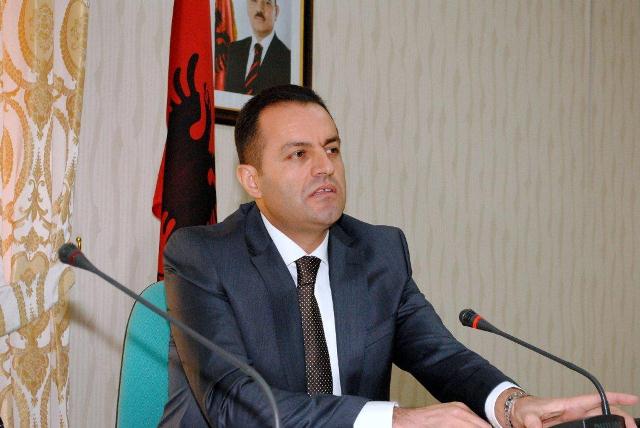 By Edison Kurani
General Attorney of Albania, Adriatik Llalla launched strong accusations on Monday from the city of Durres against second level judges, claiming that in a number of cases, they have quashed the rulings of the courts of first instance through unconvincing rulings.
Mr. Llalla warned that the institution that he leads is worried about this situation and "threatened" that judges may be indicted for abuse with office.
Speaking on the 2013 annual analysis of the District Court of Durres, Mr. Llalla said that "Court of Appeal continues to be problematic" by adding that: "In many cases, Court of Appeal has overthrown the rulings of the first instance, by ruining a case which has been built for several years through a ruling that leaves room for doubts".
Mr Llalla highlighted: "We have all legal instruments to start investigations on whoever abuses with office, including judges".
Nevertheless, Mr. Llalla didn't confirm if he has decided to start inquiries on any of the judges which according to him, have issued suspicious rulings by ruining a long investigative work.
As far as Prosecution of Appeal is concerned, Mr. Llalla told prosecutors that they must not be sufficed with the rulings of the first instance, but persist in cases where they feel that they are right.
Mr. Llalla offered another advice: "Prosecutors, you must be more persistent in order to convince the Court of Appeal to issue sentences which go in line with the offenses committed by perpetrators".
Court of Appeal, a place where most offenders are exonerated
For years, Court of Appeal is known as a judicial institution which makes the life easier for criminals.
Many committed crimes, mainly murders, are deliberated by first instance district courts. Partly as a result of the evidence, partly due to the media noise and journalists who follow court trials, "the pressure" in these circumstances is very high and as a result, the rulings that are issued are mainly based on the imprisonment years that the law provides.
But almost all criminals, who hire expensive lawyers, take these rulings to appeal courts in several big districts of Albania. Here, the majority of rulings are changed. The court of appeal significantly reduces the sentence, enabling dangerous criminals, who are mainly murderers, to leave jail at no time.
Media and police reports indicate recidivist cases, where murderers who have been given life in prison, have benefited shorter sentences in the Court of Appeal and after they have suffered 2 or 3 years in prison, they have been released. Some of them have been killed for revenge, not by the state, but by individuals, others are under protection and several others are on the run. /ibna/