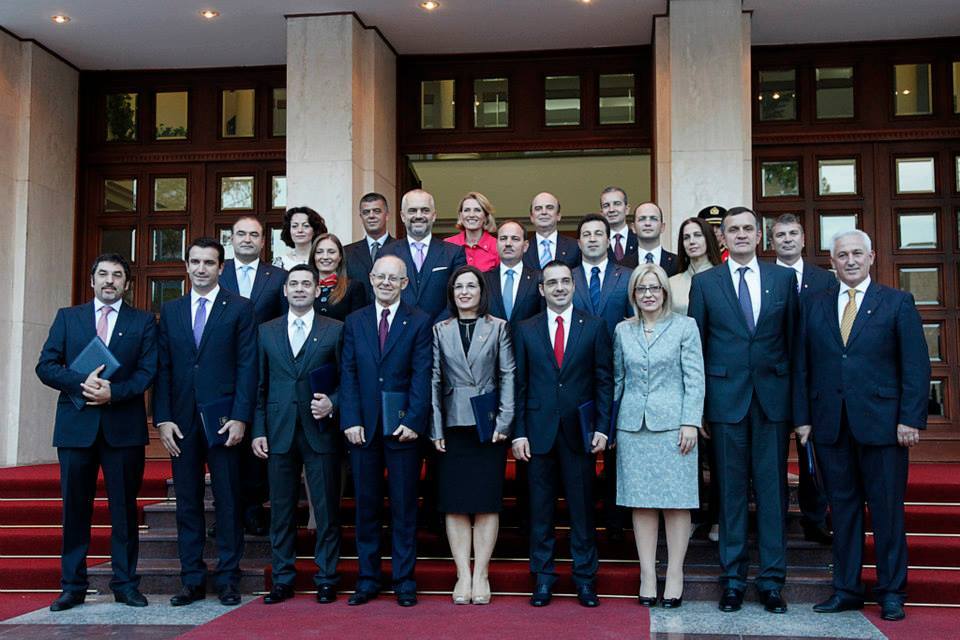 Tirana, November 7, 2014/Independent Balkan News Agency
A member of PM Rama's government is officially under investigation by the General Attorney's office.
In a declaration issued last night in relation to the investigation of senior officials in Albania, General Attorney, Adriatik Llalla confirmed the fact that a member of the current government is under investigation.
"We have cases relating to senior officials including ministers and former ministers. We're also investigating ministers of the current government", said Mr. Llalla.
The General Attorney refuses to make public the name of the minister under investigation or whether he belongs to the Socialist Party or the Socialist Movement for Integration.
"We have launched a criminal investigation against a member of the current government. The investigations relate to his office and a current activity, but we cannot unveil any more details", says Mr. Llalla avoiding further details.
He assures that "Prosecution is able to bring to justice every individual involved in unlawful affairs and promises: "We will punish officials and former officials if we have the necessary evidence".
Meanwhile, the opposition has launched concrete accusations against socialist representatives for being incriminated and involved in drug traffic and prostitution. But, is there any element of evidence about these accusations? Mr. Llalla says that: "The prosecution acts based on evidence and facts. If a citizen or an institution has suspicions on the involvement of an individual in criminal activities, then there's an obligation to refer the case to the Prosecution".
Nevertheless, Mr. Llalla admitted that Albanian parliament has people with previous convictions whose files have been cleansed.
Mr. Llalla's declarations come a few months after he made a bombastic declaration where he said that the prosecution holds a case that will shock the future of the country. Up until today, there hasn't been any movements which would justify the content of the declaration made by Mr. Llalla.
Asked about the progress of these investigations, Mr. Llalla says: "We're working every day in order to gather facts, evidence about people suspected for criminal acts, organized crime, money laundering and other offenses which prevent our EU integration. Fight against organized crime is a challenge and I believe that we will be successful". /ibna/
More: We're investigating cases that can change the future of Albania