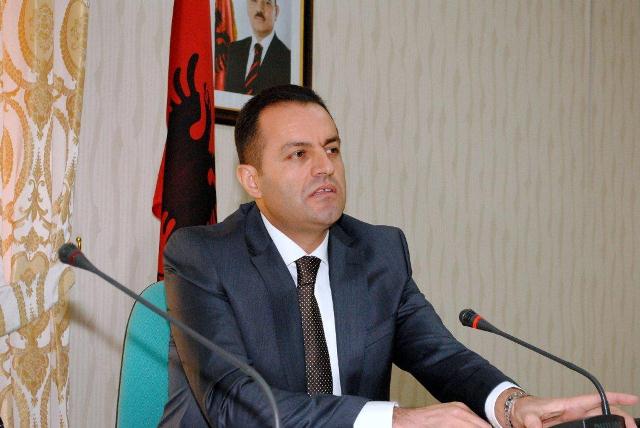 Tirana, May 16, 2014/Independent Balkan News Agency
General attorney, Adriatik Llalla declared that the institution that he leads is investigating cases that may change the future of the country. The declaration of the general attorney came during a meeting with the heads of the prosecution.
"Thanks to our cooperation, we've managed to bring to justice officials of different levels, prosecutors, judges and criminal groups. We're also investigating cases which if they result successful, they can have an impact in the future of the country", declared Llalla.
Meanwhile, the minister of Interior, Saimir Tahiri has openly demanded prosecutors to investigate the case of Gerdec and January 21 events, tax evasion of senior officials and the recent allegations for the former minister of Defense.
"To contribute with all our capacities in investigations, to secure convictions by the court for impending cases, which are important for the rule of law, especially for high profile cases for which justice and the citizens want answers and that we cannot allow to turn into a symbol of injustice, inequality, impunity, such as "Gerdec", "January 21", tax evasion amounting to millions of Euros, senior officials accused of abuse in the line of duty, corruption and so on", declared Tahiri.
At the end of the meeting, the general attorney didn't offer any details in relation to his declaration, even after the journalists' questions. "I have nothing else to add. We're investigating several cases, we're  waiting on the results and we believe that they will have an impact", said he. /ibna/