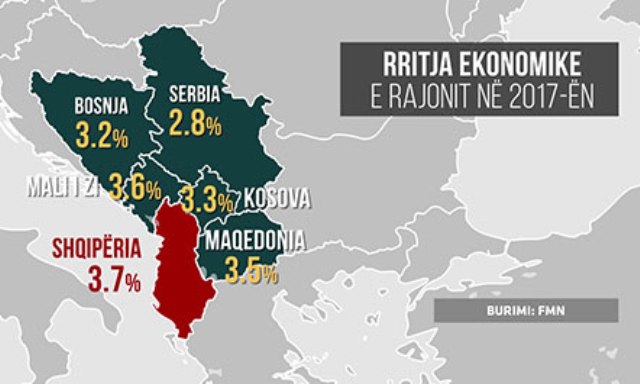 Albanians are considered as poor people, with an average level of incomes of 4520 USD a year.
Such fact has been confirmed by the recent report of the International Monetary Fund. According to the leading financial institution, Albania ranks 105th in the world amidst a list of 189 countries as far as GDP per capita is concerned. Albania is followed by Kosovo, Moldova and Ukraine.
Kosovo's GDP per capita is 3581 USD a year. GDP per capita in FYROM is 5500 USD a year, in Serbia it's 5600 USD a year, while Montenegro is better with 7071 USD a year.
On the other hand, IMF predicts that by 2022, GDP per capita in Albania will be 6202 USD a year.
Meanwhile, in terms of purchasing power, Albania is 98th in the world and according to IMF, the country ranks among the last in Europe. /balkaneu.com/