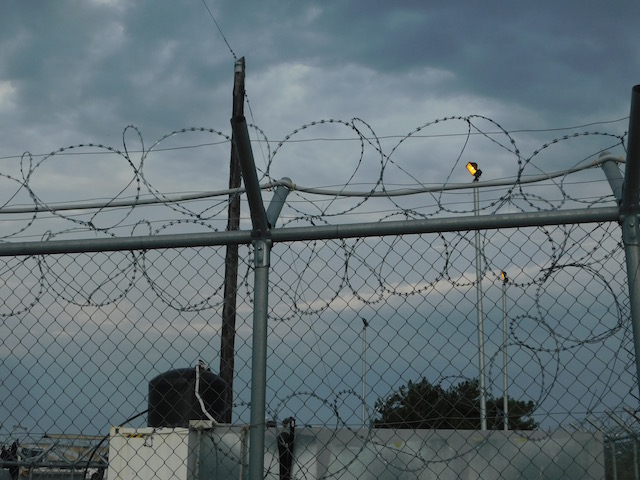 The Council of State received on Thursday a request by the Greek Council for Refugees (GCR) to cancel an Asylum Service decision according to which refugees and migrants are not allowed to leave the Eastern Aegean islands until their asylum application has been processed.
"The decision of the Asylum Service lacks any specific authorization to issue it, does not have sufficient reason to take the above measure restricting the freedom of movement of all applicants for international protection, violates the principle of proportionality and is also contrary to the Directive on minimum standards for the reception of asylum seekers," the Council said (ANA-MPA).
The EU – Turkey Statement, 2016
However, going back to the EU – Turkey statement of March 18, 2016, which was agreed in order to "end the irregular migration from Turkey to the EU and replace it instead with legal channels of resettlement of refugees to the European Union" (European Council, EU-Turkey statement, 18 March 2016, available at: http://www.consilium.europa.eu/en/policies/migratory-pressures/countries-origin-transit/eu-turkey-statement/ )
one can also read the following lines: "Since the adoption of the EU Turkey statement, Hotspot facilities have turned into detention centres. People arriving after 20 March 2016 through the Aegean islands are subject to the terms of the statement. Therefore, newcomers are
Returned to Turkey in case they do not seek international protection or their applications are rejected, either as inadmissible under the Safe Third Country or First Country of Asylum concepts or on the merits;
Required to remain at the islands until they have their applications examined; or
Allowed to move to the mainland if their asylum application is considered to be admissible, either due to exemption from the statement (see Fast-Track Border Procedure) or because the 'safe third country' or 'first country of asylum' concepts may not be applied in their case", (http://www.asylumineurope.org/reports/country/greece/asylum-procedure/access-procedure-and-registration/reception-and)
The "signature" of a detainee at VIAL hotspot, on the island of Chios
Restriction of movement
The GCR says that "the restriction of movement also violates the right to adequate conditions of hospitality, education, treatment of vulnerable groups of the population and other rights provided by the directives as a condition for imposing the relevant measure", which could be bonded with the words of the Director of the Asylum Service, who "some days before the publication of L 4375/2016,  stated this: 'Insufferable pressure is being put on us to reduce our standards and minimise the guarantees of the asylum process… to change our laws, to change our standards to the lowest possible under the EU [Asylum Procedures] directive.'" (IRIN, 'Greek asylum system reaches breaking point', 31 March 2016).
Bar Associations of Lesvos, Chios, Samos and Kos islands have submitted a similar request and the ANA-MPA reports that "according to information the case will probably be heard before the court on December 5."
Nevertheless, the main questions are who or which bodies set the rules here and who is practically responsible for the hazardous ongoing situation? Is it really (only) the Asylum Service decision that causes problems or the EU -Turkey Statement itself with none wishing, to accuse it openly, or ask at least for its revision -if not annulment?…/IBNA
(Main) Photo: Wire fence – VIAL hotspot, Chios
Photos: Lida Filippakis