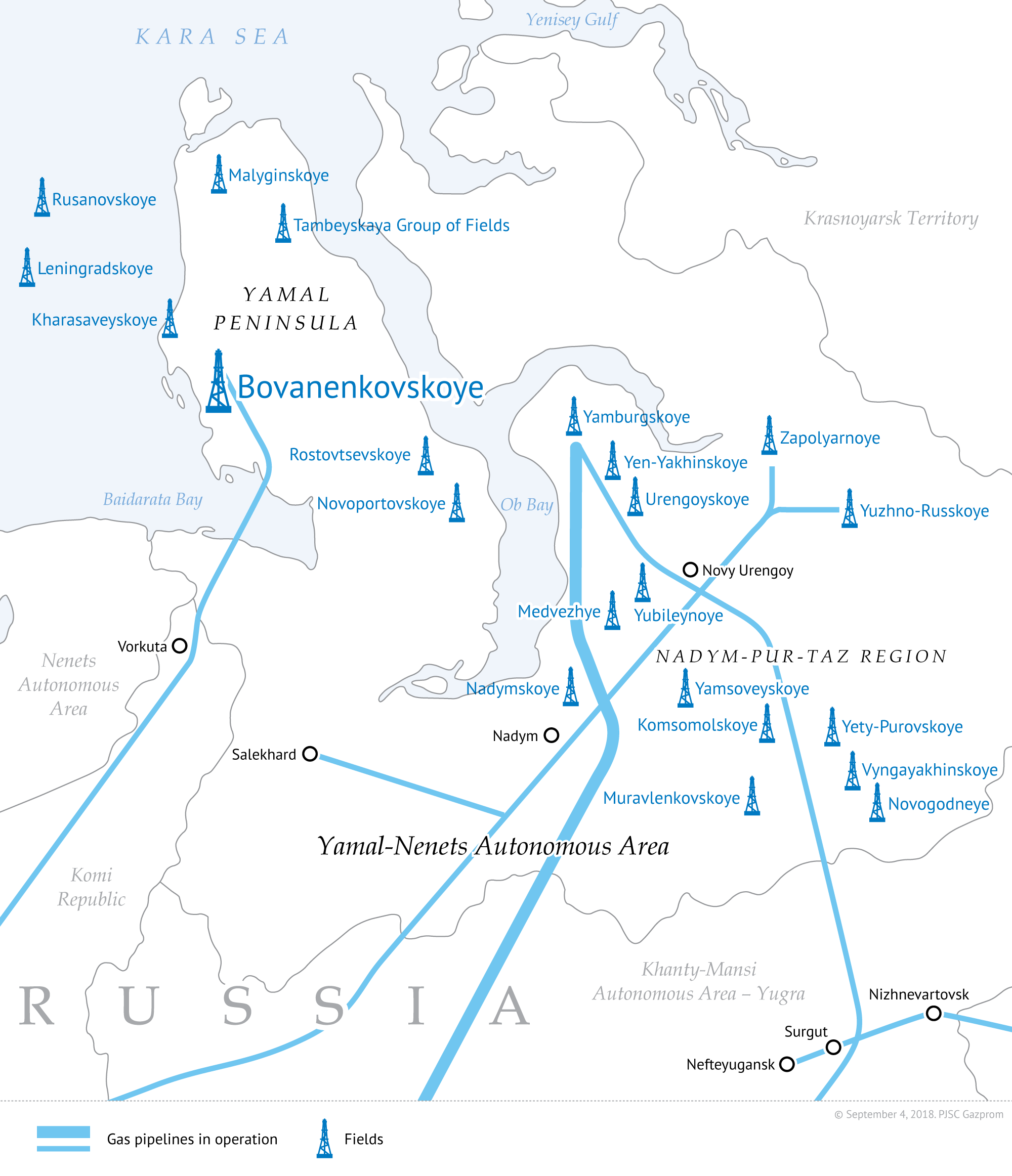 Russian company Gazprom shifts its focus to China and to the launching of the Power of Siberia gas pipeline.
These comprise the first deliveries of natural gas to China via this route, since up to this point timelines are being met and the Chayandinskoye field located in the Yakutia area has delivered as expected.
The 176 drillings have been completed and the project proceeds according to the original design.
The Amur natural gas processing plant, one of the largest of its kind worldwide, constitutes an important part of supplying China with Russian gas through the Power of Siberia pipeline.
Gazprom is systematically expanding its gas production centers on the Yamal Peninsula, while operations on the Yamal Peninsula are being synchronized with the ongoing expansion of the Northern Gas Transmission Corridor.
The Installation and welding process is almost finished for the 880km-long section of the gas pipeline, which is scheduled to be operational this year as part of a broader plan to extend natural gas transmission capacity on the North-West part of the country between the Gryazovets and Slavyanskaya regions.
This area is also the starting point of the Nord Stream II gas pipeline.
At the same time, the TurkStream gas pipeline is scheduled to be operational before the end of 2019.
The construction of the terminal on the Black Sea coast near Kiyikoy is in the final stage.
Efforts are underway to build a liquefied natural gas (LNG) production, storage and treatment plant near the Portovaya Station. /ibna