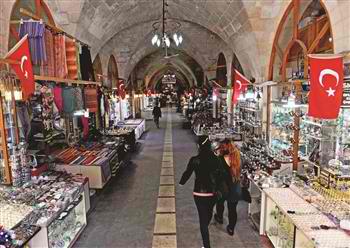 Gaziantep aims to preserve its historical artifacts and buildings with planned urbanization and restoration projects. The latest developments in the city aims to attract tourism and keep culture alive
Gaziantep has become a city that resists the passage of time with its cultural and historical artifacts, said İsa Güven, the director of the General Directorship of Foundations.
With the latest developments and work, a total of 50 artifacts and monuments have been restored in Gaziantep. On the other hand, 8 hans have become business centers and been restored.
With these, there are no unrestored historical artifacts or buildings in the city. The income per year has become 6 million Turkish Liras, up from 600,000 liras, he added.