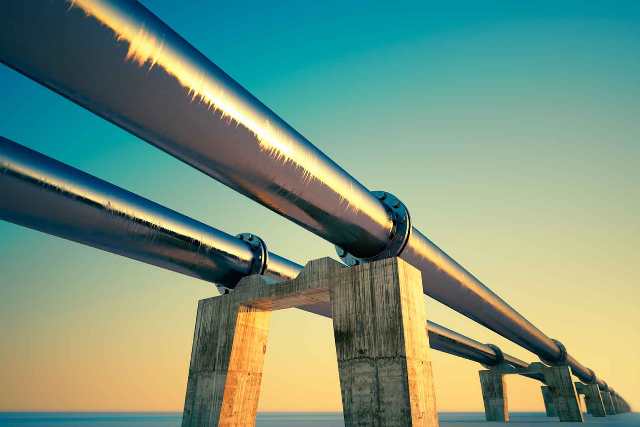 Tirana, 6 July 2016/Independent Balkan News Agency
By Edison Kurani
In Tirana, the government has presented amid Albanian and foreign experts the "Gas Master Plan for Albania", which is expected to be implemented until 2040.
The study of this master plan takes into account the needs for investments in the development of the gas distribution network, necessary for the expected gasification of the country in the period 2020-2040.
The master plan identifies the first area which will benefit gas in Albania and that is the area of Ballsh-Fier Patos.
This master plan considers TAP project as the main source of gas supply of the country in the future, but authorities are also envisaging other sources.
Minister of Energy and Industry, Damian Gjiknuri says that the master plan for the gasification of the country must be implemented, as gas is an alternative source in the domain of energy.
According to him, the gas sources that Albania has must be exploited, as there's a growing interest for oil and gas in our country.
In Albania there are sufficient sources which meet the needs of the domestic market with gas.
Currently, Albania is working with Kosovo in order to draft feasibility plans in the domain of gas, to implement joint projects between the two countries.
More promising projects for investments in the gas networks will be agreed with the Ministry of Energy and Industry and will be detailed in the following phase of the project, that of the portfolio of investments of Priority Projects.
***
Albania currently has a poor production of gas with around 5 million cubic meters a year and almost the entire amount is used to supply technological processes of the refinery and industry of oil.
Other consumers of gas are households, but the majority of gas which is sold for consumer use is imported. Consumers mostly use gas for cooking and a few use it for heating.
State institutions do not use gas for heating, as air conditioning holds the heaviest burden.
Albania lacks a network of gas supply in all state institutions and in all detached homes or apartment blocks.
During the communist regime, there weren't any plans to build a network of gas pipelines, but even during these 23 years following the fall of communism, authorities didn't take measures in order for the new apartment blocks, which have been numerous, to be equipped with a gas network included in the services sold to residents.
The government has declared that in Albania, the implementation of TAP will cost around 1 billion USD and is expected to create around 20 thousand jobs. This investment is expected to encourage economy in general in the areas where it will pass. Benefits relate to employment, creation of infrastructure and development of local potentials. /balkaneu.com/