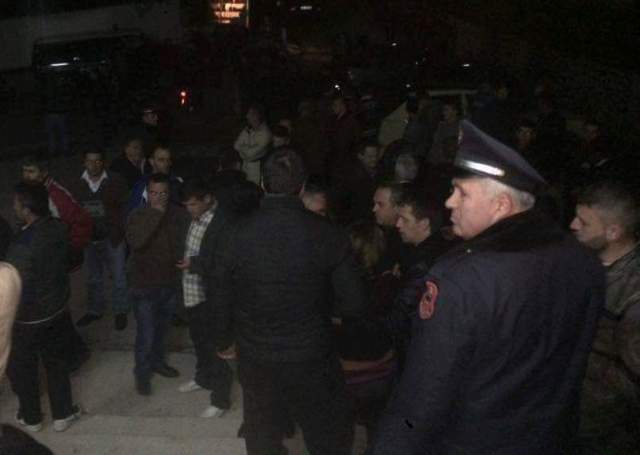 Tirana, 1 February 2016/Independent Balkan News Agency
At least 30 people have remained wounded on Monday afternoon (01.02) in the southeast of the country, after being involved in an incident taken place while they were inside of a bar-restaurant, IBNA reports quoting official sources from local police.
The event took place in a bar owned by Dashamir Muca in the village of Dardhas, a few kilometers outside of the city of Pogradec.
A gas deposit which was used for heating, has exploded in the bar premises, by causing burnings of different degrees to 30 people who were present at that moment.
The majority of the wounded are aged 16 to 30 years old.
The images that IBNA brings you shows the moments after the incident.
Two ambulances reached the scene, but the large number of wounded people forced the residents of the area to rush them to hospital with their own vehicles.
22 of the wounded persons have been sent for a better treatment to the capital, Tirana. At least six of them are in a life threatening state with burnings of a high degree.
The head of the State Technical Inspectorate, Gazmend Osmani said that an investigation has started on the event. Several inspectors have reached the scene to discover the causes of this dramatic explosion. /ibna/