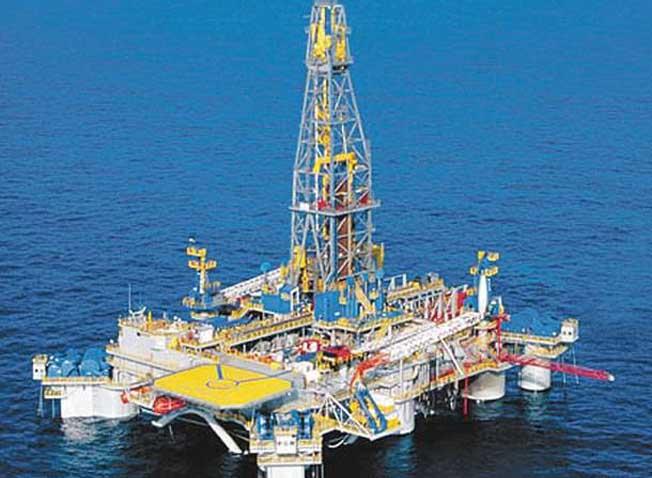 By Christos Meliopoulos – Nicosia
The countdown has started in Cyprus towards the much anticipated confirmatory drilling by Noble Energy at block 12 of the Aphrodite natural gas field within the country's maritime exclusive economic zone, where significant reserves have been discovered.
According to the executive vice chairman of KRETYK, the state hydrocarbons company, Solon Kassinis, the rig that will carry out the drilling should be at the preselected spot by the end of the month. It would then be ready for the operation at around mid-June.
The bearing of the Cyprus natural gas reserves in the considerations regarding the economic plan for the crisis-hit island has been rather subdued. Commentators point to the troika of creditors' timeframe for the completion of the fiscal programme prescribed as being much shorter than the anticipated period required for Cyprus to be in a position to fully exploit the reserves.
But during the heated debates of late March that led to the drastic restructuring of the banking landscape and the finalisation of the austerity chart, there were also analysts that disputed the extent of the reserves and the actual benefit for the Cyprus economy.
Officials in the island are calm and confident over the matter. They consider the second drilling to be more or less of mere procedural nature, safe in the knowledge that "the gas is there", as a top official was recently affirming. Sources even suggest that lowering expectations and producing pessimistic estimates could play into the government's hand, as demands from Cyprus by aspiring suitors would be similarly limited.
At the same time, big names in the energy expertise field say that in order for any government to start drawing in revenue from the gas there is not even need to wait for the confirmatory drilling.
Having said all these, the second drilling will now play a role in lifting spirits among Cypriots. The psychology could be reversed, as other countries in the periphery of the eurozone would point to a lack of light at the end of the tunnel as the reason for much of the social misery witnessed.
How Cyprus will use its national resources in order to maximise revenue is another, certainly complicated and expensive matter. But for the time being even just the change in psychology will be greatly appreciated.