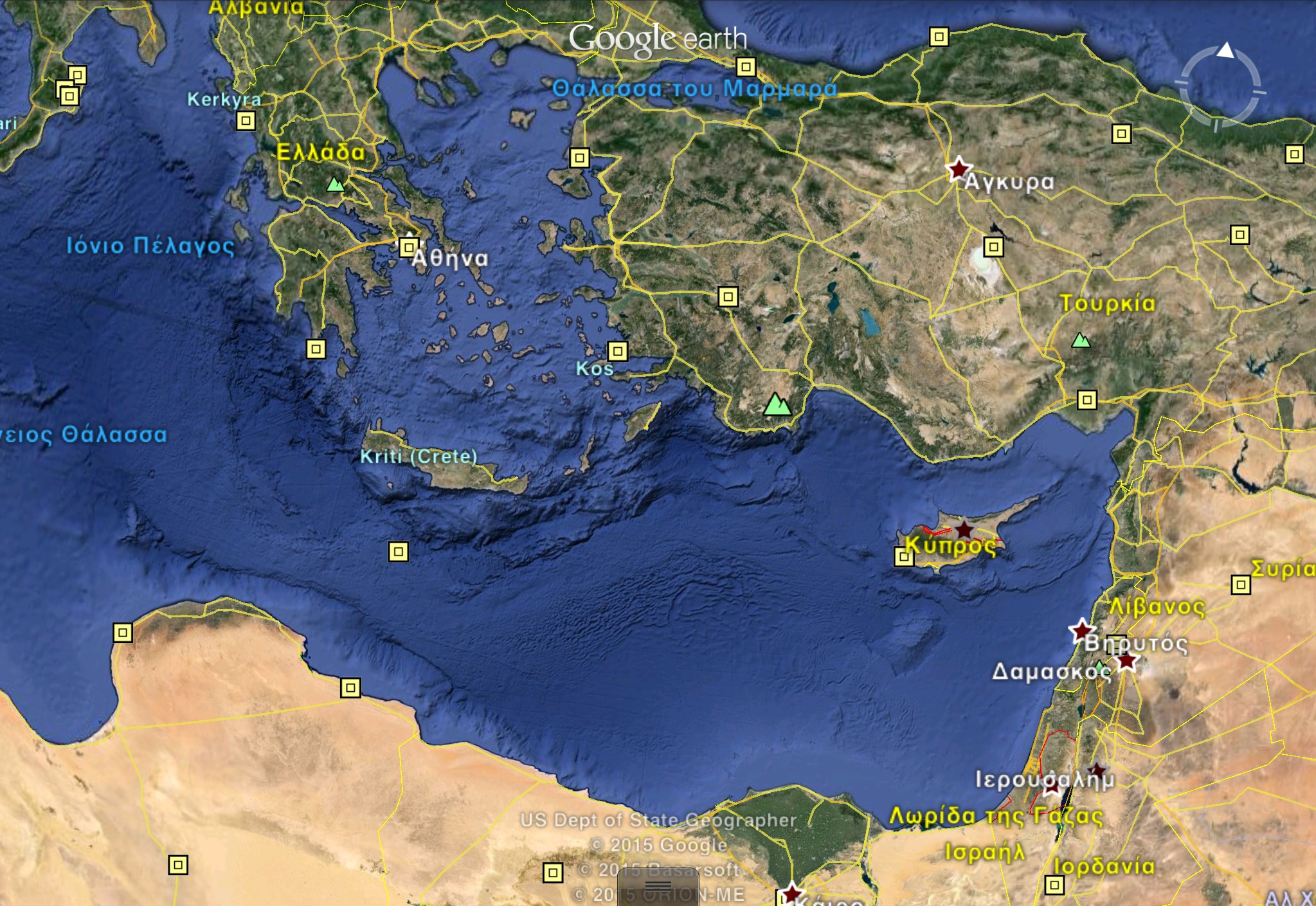 London, September 1, 2015/ Independent Balkan News Agency
By Thanasis Gavos
The changing energy landscape of the eastern Mediterranean has had yet another "game-changing" moment with ENI announcing the discovery of a mega gas field off the Egyptian coast.
As becomes apparent from the details provided by the Italian energy group, the prospective Zohr field could potentially be the world's largest natural gas field, holding up to 30 trillion cubic feet of lean gas over an area of around 100 square kilometres.
"Such a quantity not only covers Egypt's energy needs for decades to come, but alters the balance of gas power in the region and creates new possibilities for Europe's energy stability," commented a British energy analyst.
Parties with an active interest in the Mediterranean energy bonanza, such as Israel, Cyprus, Turkey and the involved commercial energy giants listened carefully and have started pricing the new development in their calculations of how to place themselves best in the current and future game board.
Cyprus has responded to the announcement in a defiant way, with the Energy Minister and the President of the Republic rejecting the notion that Nicosia's plan to sell its natural gas to Cairo through a pipeline is dead in the water, quite literally.
However, the initial reaction by Cypriot energy experts has been pessimistic as far as the government's intention of making some money out of Egypt buying Cypriot gas is concerned. "Completely scuppered," was how one of them referred to the Cypriot plans.
Having already been through quite a few ups and downs in their adventure of turning gas prospects into reality, money and geopolitical power, Cypriot officials were not only not deterred by the new competitive discovery, but pointed to a couple of silver linings.
Minister Lakkotrypis and President Anastasiades highlighted the close proximity of the new Egyptian gas field to Cyprus's licensed offshore blocks 10, 11 and 12, clearly saying that the new findings could be extending into the island's Exclusive Economic Zone.
Then Mr Anastasiades was even clearer about his determination to put Cyprus firmly in the epicentre of the imminent energy revolution in the region, by saying that "without Cyprus there can be no natural gas channelled into Europe, nor Turkey."
This observation was not simply an attempt to embellish a somewhat awkward development. "That's what it is all about. Cyprus becoming the hub for Europe's energy security," was the reaction of the British energy analyst.
Cyprus's geostrategic role as the easterly border of the European Union is bound to significantly increase due to the energy factor over the coming years. In terms of pure economics the newly found Egyptian gas deposit might not fully be to the benefit of Nicosia, but in terms of geopolitics it could enhance its hand if the country positions itself correctly, that is as the de facto route for any new gas reserve to find its way to the European market.