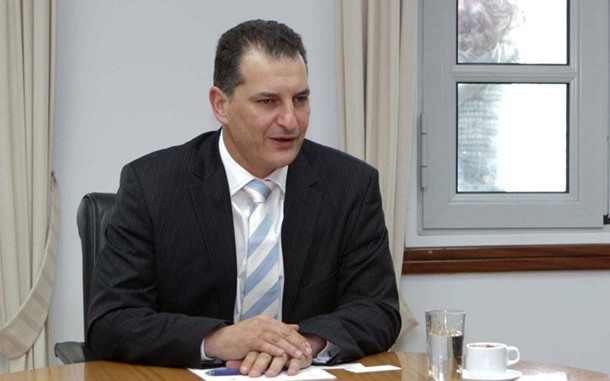 By Christos Meliopoulos – Nicosia
The results of the appraisal drilling in Block 12 of the Aphrodite natural gas field in Cyprus's Exclusive Economic Zone returned by US-based oil giant Noble Energy on Thursday caused mixed emotions.
While significantly lower than initial estimations, the new appraisal is still considered sufficient for the government not to change course in the energy policy it has announced, mainly with regard to the decision to construct a Liquefied Natural Gas (LNG) terminal in Vassilikos.
The American company said that the Cypriot offshore fields hold between 3.6 and 6 trillion cubic feet of natural gas, with a mean of around 5 trillion cubic feet. A previous appraisal had raised expectations by announcing a field size of 8 trillion cubic feet, with a mean of 7 trillion cubic feet, roughly 30% more than the actual results.
The mood in Nicosia was initially rather subdued. Analysts commented that the difference in the two appraisals "was not trivial". But the assurances of the minister in charge and Noble followed and managed to neutralise the negative impressions.
"Results from Cyprus A-2 well have confirmed substantial recoverable natural gas resources and high reservoir deliverability," said Keith Elliot, Noble Energy's senior vice-president for Eastern Mediterranean. Energy Minister Giorgos Lakkotrypis quickly joined in saying that the results are not changing the government's core plans, while adding that preliminary calculations bring the potential profit for Cyprus up to 13.2 billion euros in a period of 14 years.
What changes is the need, acknowledged by Mr Lakkotrypis and Noble officials, for "additional appraisal activities" in order to refine recoverable resources and optimise field development planning.
Mr Lakkotrypis responded to suggestions of quitting the LNG terminal by saying that the government decision is not disputed. Energy industry analysts have told IBNA that the terminal's operation would make sense in terms of the gas quantities it would handle once reserves from other blocks are considered, even if the pending matter of how Israel will decide to export its own gas turns out to be answered in a negative way for Cyprus. At the same time, though, many of the analysts insist that the pipeline export route would be financially, geopolitically and security-wise more rational.