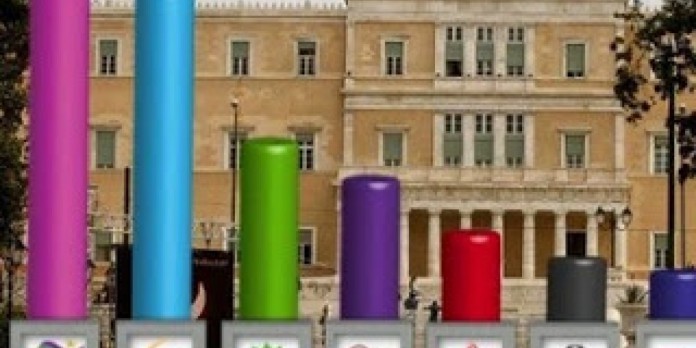 Athens, August 31, 2015/ Independent Balkan News Agency
By Spiros Sideris
The popularity of Alexis Tsipras has received a severe blow, according to the new polls, with the to the majority of citizens appearing frustrated from the six governance of the country by SYRIZA.
Kapa Research
Specifically, according to the Kapa Research, in a poll published in the newspaper "To Vima", 67% of the respondents believe that things in the country are going in the wrong direction, while 40.9% judges negatively the way in which the SYRIZA government negotiated the agreement with the lenders.
Tsipras continues to be first in positive opinions by 45.6% but now 52.3% are negatively predisposed towards him, while the distance from the president of New Democracy Evangelos Meimarakis has narrowed significantly.
To the question if elections were held today, which party would you vote for, respondents answered:
SYRIZA: 27.3%, ND: 24.2%, 6.8%: Golden Dawn, The River: 5,5%, KKE: 5% LAE: 4.8%, PASOK: 4.3%, Union of Centrists: 3.3%, ANEL: 3%.
The unspecified vote stands at 13.2%.
AlCO
In another poll by AlCO published in the newspaper "Proto Thema", 79% say that Alexis Tsipras disappointed their expectations, and 66% view the decision to go to snap elections as a mistake.
In addition vote intention, SYRIZA comes first with 22.6%, followed by New Democracy with 21.1%, Golden Dawn with 6.3%, the River with 5.1%, KKE with 4.7%, PASOK is at 4.1%, LAE at 4%, the Union of Centrists with 3% and ANEL with 2.4%.
MRB
In the poll by MRB for "Real News", in terms of voting intentions, SYRIZA leads with 24.6%, followed by New Democracy with 22.8%, the Golden Dawn with 6.2%, The River 5, 6%, the Communist Party and the Union of Centrist with 4.7%, LAE with 4.2%, while ANEL only gets 2.3%. At 16.9% the unspecified vote.
To the question who is best suited to manage the debt issue after the elections, Alexis Tsipras leads with 35.9%, followed by Vangelis Meimarakis with 33.1%.
Regarding the assessment of the stance of the President of the Republic, who has received harsh criticism for his handlings from Panagiotis Lafazanis and Zoe Konstantopoulou, 60.2% of the respondents have a positive opinion and 28.7% a negative one.