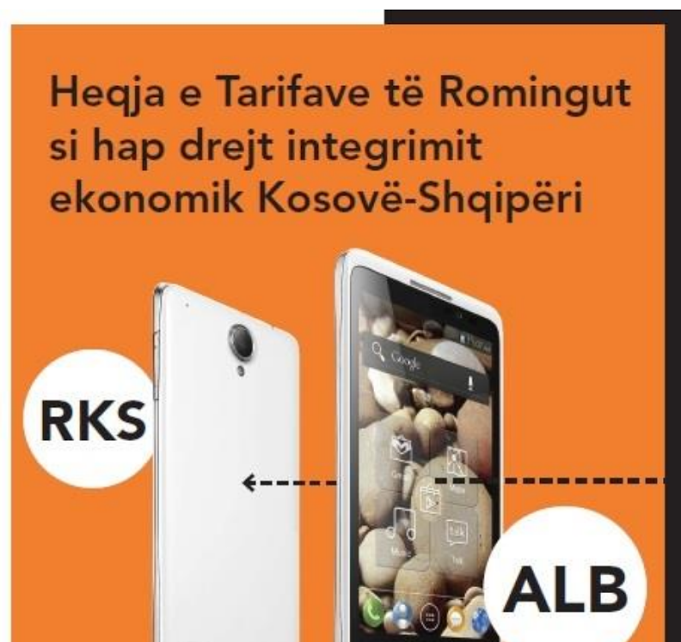 Pristina, October 13, 2014/Independent Balkan News Agency
By Elton Tota
Institute for Advanced Studies (GAP) has published today the short analysis called "Lifting of roaming tariffs as a step toward economic integration of Kosovo and Albania".
According to GAP, from June until August 2014 alone, 760 thousand Kosovo nationals have entered Albania.
"In general the number of Kosovo nationals that visit Albania during the year is even bigger, but, in spite of these massive movements, citizens of Kosovo continue to pay a high cost of communication. With this analysis, GAP Institute has offered several arguments as to why Kosovo and Albania should have lifted the roaming charges among them", reads the press statement issued by GAP.
"First of all, the two governments have pledged that they will work toward reducing roaming charges, when they signed the agreement for cooperation in the domain of technology of information and communication in March 2013. Therefore, GAP demands from the two governments to implement this agreement as soon as possible. Secondly, GAP argues that the reduction/lifting of roaming tariffs is in line with European directives and that such model has been applied by EU countries since 2007, when European Commission started the implementation of Euro tariffs. Since then, the European Commission not only has reduced roaming tariffs by 80%, but recently, it has also taken another step toward completely lifting the roaming charges. Thirdly, high roaming charges currently applied by both countries are a serious burden for mobile phone users", further reads the analysis.
GAP Institute demands from regulatory bodies of both countries to take the necessary steps in reducing the tariffs and gradually lift them, because roaming tariffs are much higher than EU ones.
"The reduction of communication costs further improves commercial cooperation between the two countries. This growth in communication would compensate losses that mobile operators can have from the reduction of roaming charges", reads the analysis.
GAP backs the idea for the lifting of roaming charges in the region, but suggests that this must be done between Kosovo an Albania. /ibna/