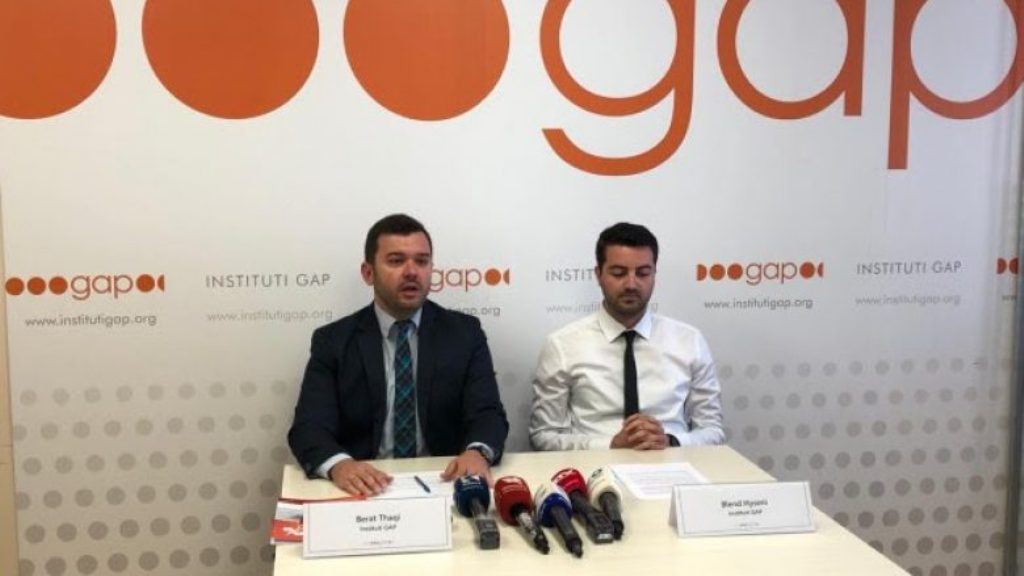 GAP institute in Kosovo on Sunday published a report according to which Kosovo's economy has not seen any benefits from imposing a 100% tax hike on goods coming from Serbia and Bosnia.
Representatives of this institute said that these tariffs are, in fact, having negative effects on Kosovo.
Berat Thaci of this institute, said that the report has analyzed the effects of this tax on the economy, while concluding that the tax has not had any positive effects on the country's economy.
"The tax which was introduced in November was not well conceived. The country has not seen any benefits  and the tax has not boosted the manufacturing sector. We've seen an increase in the price of consumer goods and beverages. With the introduction of the tax, many businesses have increased prices", he said.
Meanwhile, Blend Hyseni said that the majority of goods, which have been subject to this tax hike, are being smuggled from the countries of the region.
"Import has started to increase. It is believed that goods manufactured in Bosnia and Serbia continue to enter Kosovo through other countries of the region. There has been no effect on exports", Hyseni said.
The tax imposed last November has created tensions between Kosovo and Serbia.
The European Union and US have constantly requested Pristina to suspend this tax in order for dialogue between Kosovo and Serbia to resume. /ibna/