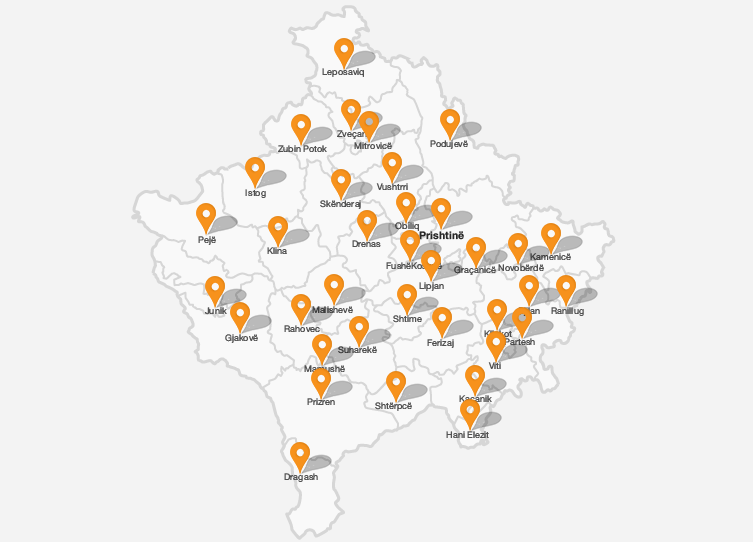 Pristina, 11 June 2015/Independent Balkan News Agency
By Elton Tota
It's been two years since the heads of communes were elected in the last local government elections with hundreds of millions worth of investments promised in projects for the citizens.
But since November 2013 and so far, they haven't delivered even quarter of the promises given in the electoral campaign.
GAP institute for advanced studies has analyzed and measured the delivery of promises and expenses of each commune in Kosovo for 2014.
The information published on the majority of commune, show that local leaders have only gotten richer and have paid taxpayers' money for telephone calls and fuel and very little money has been spent for projects aiming at improving the life of people.
Meanwhile, during 2014, commune of Pristina has seen a fall of around 2 million Euros in incomes, compared to the previous year.
Out of 36 promises made during the election campaign, the mayor of Pristina, Shpend Ahmeti has delivered only 33% until May 2015.
The mayor of Djakovica, Mimoza Kusari-Lila has made 32 promises during her electoral campaign and until May 2015, she has delivered 31% of them.
Meanwhile, during this time, Kusari-Lila has increased expenses on telephone communications by 9 thousand Euros compared to the previous year.
The average of promises delivered in all communes of Kosovo until May 2015 is 24%.
A general increase of expenses has been identified in almost all communes, especially for power supply and wastes.
Meanwhile there have also been excess expenses for official lunches and dinners and maintenance of official vehicles. /ibna/