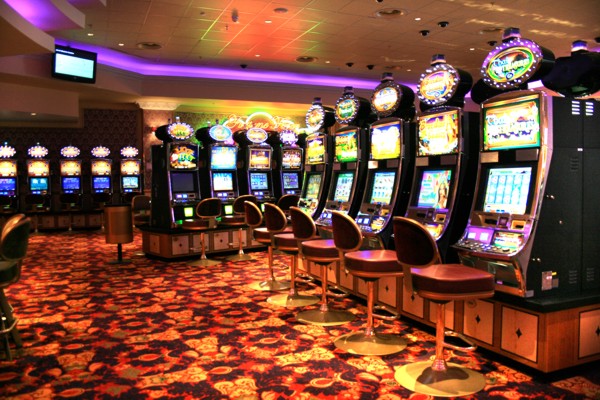 Tirana, 8 May 8, 2015/Independent Balkan News Agency
Albanian authorities have published information regarding to the two year operation name coded "End of insanity" which aimed at cracking down on informal gambling activities.
From October 2013 until April 2015, 6500 gambling activities have been inspected. Authorities have identified 1709 legal violations in them.
Gambling Watchdog at the Ministry of Finance, says that it has issued 144 fines against gambling activities amounting to 720 thousand USD.
During the same period, more than 1500 illegal gambling facilities have been shut down and 1149 slot machines have been seized.
According to the Watchdog, activity has been suspended for 9 licensed subjects, while bank accounts for 35 other subjects have been frozen. 20 subjects were also stripped of their license.
The state has also benefited 650 thousand USD in guarantee funds from 15 subjects resulting to be in debt.
Meanwhile, 40 casino owners have been criminally prosecuted.
Bardhi Sejdarasi, adviser to the minister of Finance, says that the figures indicate a drop in informality.
"Now, all that abuse and tax evasion which became a painful reality in Albania, where hundreds of ghost gambling activities held unlawful business activities, is a thing of the past", Sejdarasi says.
He says that the Gambling Watchdog has carried out inspections throughout the entire territory of Albania. "For every violation that has been identified, a fine has been issued or a seizure has been carried out depending on the violation and for every case suspected to be a criminal offense, the person has been prosecuted", he adds.
Modest figures compared to the turnover by casinos
In Albania, there's a very large number of casinos. They circulate millions of Euros because there are many people who invest their money by playing with the hope of winning.
Of course, business people and people who have large sums of cash and spend their time in these casinos, spend enormous amounts of money in them.
But the majority of them who play in casinos are young people and the poor. They spend all their money with the hope of winning.
They often sell their belongings such as mobile phones, cars and houses as they lose large amounts of money in casinos.
The situation becomes even more dramatic while people are seen around casinos trying to "fish" unfortunate ones in order to buy their belongings at prices much lower than the market.
Another concern is also the fact that almost all casinos are located in cities, thus enabling many of those who are infected by the gambling addiction to attend them.
The previous government demanded for casinos to be moved outside of cities and be placed in grouped locations. A part of the current government has also backed this plan, but a part of them is against, therefore all incentives have remained on paper.
Ministry of Finance says that a bill on gambling games is under discussion. This bill aims at offering a full legal solution of the numerous problems of gambling games, which start with the high level of tax evasion and informality and end with the negative social consequences that were brought by the development of this industry throughout the years without applying any criteria. /ibna/