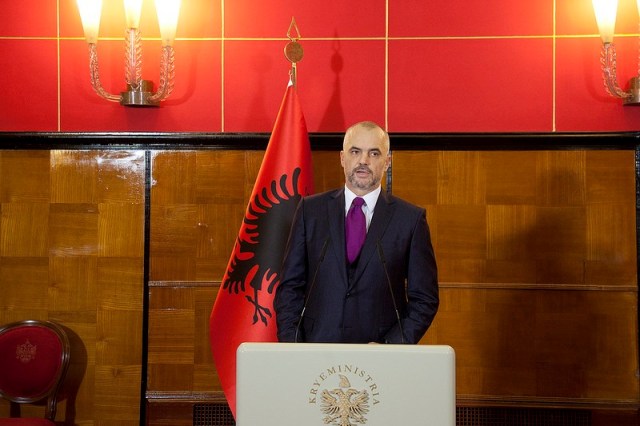 Tirana, October 25, 2013
In a press conference delivered today, Prime Minister Edi Rama reacted about police actions in blocking gambling activities by stressing that zero tolerance will be shown against economic crime.
Rama said that the state is aware of the links that have existed in the past between economic crime and State Police. The head of the government stressed that the plan is not only clear, but comprehensive, as on one side, state will continue its battle to put an end to illegal activities, and on the other it will also carry out a legal reform which will determine clear borders for the legal part of this activity, while underlining that a strategy is being drafted for all of those who are licensed in this activity.
Rama also said that in spite of the strategy, gambling cannot be the future of this country.
"We have decided though the Ministry of Innovation to block all websites where emigrants' savings go along with the money of households in difficult conditions, as 550 to 700 million USD go abroad through these sties. There will no longer be online betting in Albania. All this requires a regulatory reform as far as licensed companies are concerned. They must pay outstanding liabilities and be prepared to act in compliance with the law as far as their location is concerned", declared Rama, by saying that everything will be done to support Albanian families in need. /ibna/