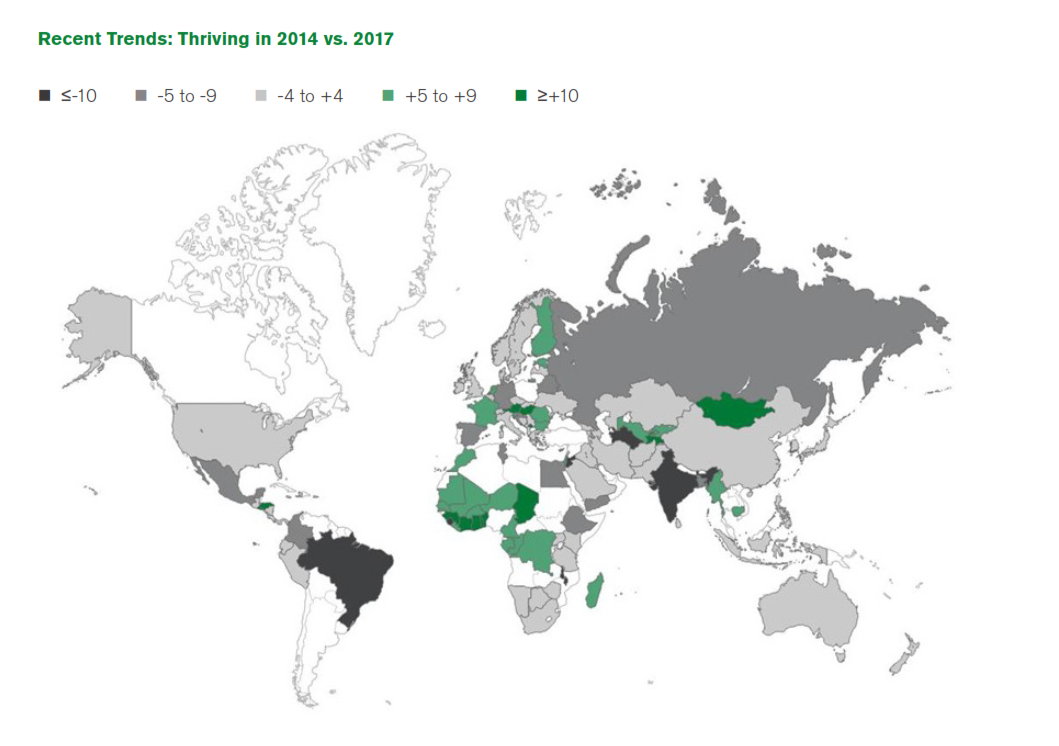 In the recent years, Albanian citizens have become increasingly optimistic about their lives.
Such fact is confirmed by the latest opinion poll conducted by Gallup International, according to which, such optimism is dropping in countries such as the USA.
"Optimism in 2017 is not a word which can be related to many countries. Political events such as Brexit and the 2016 Presidential Elections have left global politics in a state of uncertainty", Gallup International writes, adding terrorism, racism or a decline in living standards as the main reason for this decline in optimism for western countries such as Spain, Egypt, Singapore, Belgium, India, New Zealand, etc.
But, this hasn't been the case with Albania, a country which has been ranked in the grey area of the report. /balkaneu.com/