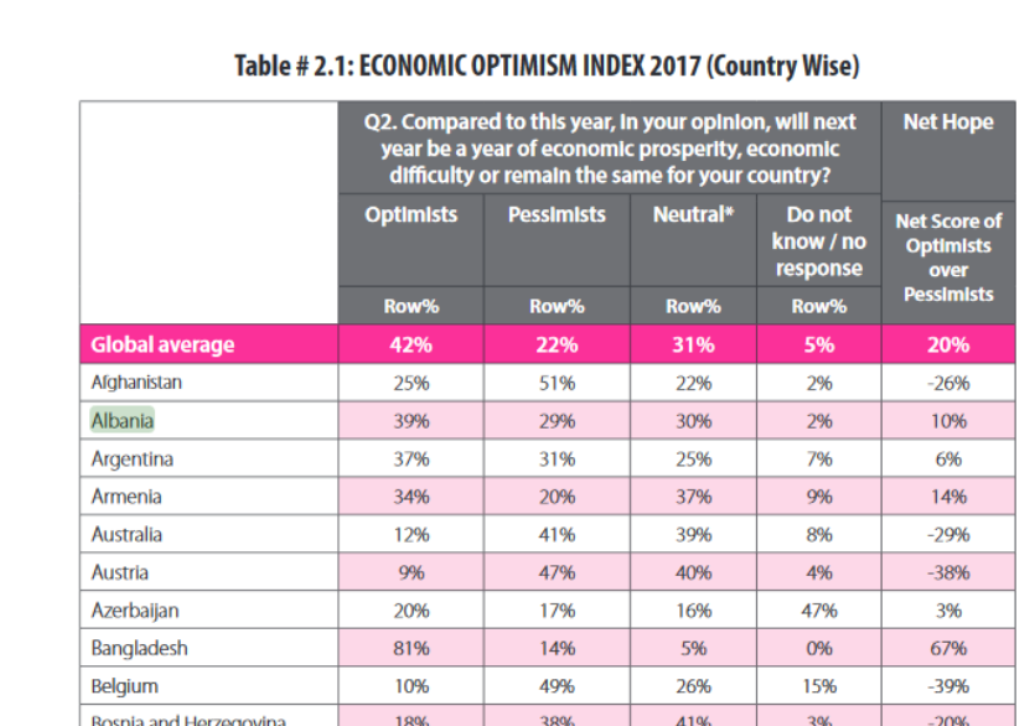 They may have many problems in their daily lives, but compared to other countries of the region, Albanians are the most optimistic about their economy.
This is confirmed by the latest opinion poll published by Gallup International on the Economic Optimism Index in 2017. According to this opinion poll, 39% of Albanians are convinced that this year will be a year of economic prosperity.
But, their opinion is different to the opinion of Bosnians, where the optimists account for only 18% or Bulgarians with only 12, Macedonians with 33% or Serbs with 23%.
Meanwhile, this opinion poll shows that in Italy, the level of economic optimism is 9% as opposed to 57% who are pessimistic, in Germany the figure is 13%, in Greece it's 6%, in Sweden it's 10% and the UK it's 15%. /balkaneu.com/