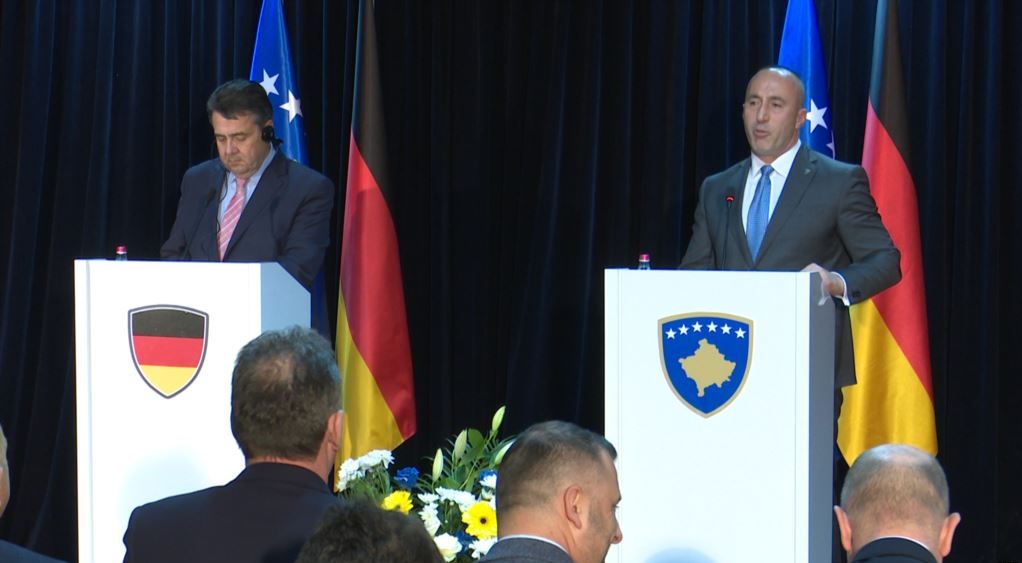 The German Foreign minister, Sigmar Gabriel said on Wednesday evening in Pristina that Serbia needs to accept the independence of Kosovo in order to become a member of the European Union.
Sigmar made these comments following the meeting with the Prime Minister of Kosovo, Ramush Haradinaj at the start of a two day visit in Kosovo. Minister Gabriel arrived in Pristina following the visit to Belgrade, where, as he said, he has conveyed the positioning of his country for the integration process in Western Balkans.
"Today I declared in Belgrade that if Serbia wishes to become part of the European Union, the rule of law is a primary prerequisite, but its acceptance of Kosovo is also a condition in order for it to move forward in its European path", the German minister said.
Gabriel said that his country will help Kosovo in its efforts to be recognized by the five EU member countries which have not yet recognized it.
Mr. Gabriel said that Germany supports the countries of Western Balkans in their path of integration, while underlining that without the normalization of relations between Kosovo and Serbia, there will not be integration in the European Union.
Meanwhile, Prime Minister of Kosovo, Ramush Haradinaj said that Kosovo is ready to reach a final deal with Serbia.
"We believe that a final agreement between Kosovo and Serbia is necessary and we welcome it", Haradinaj said. /balkaneu.com/