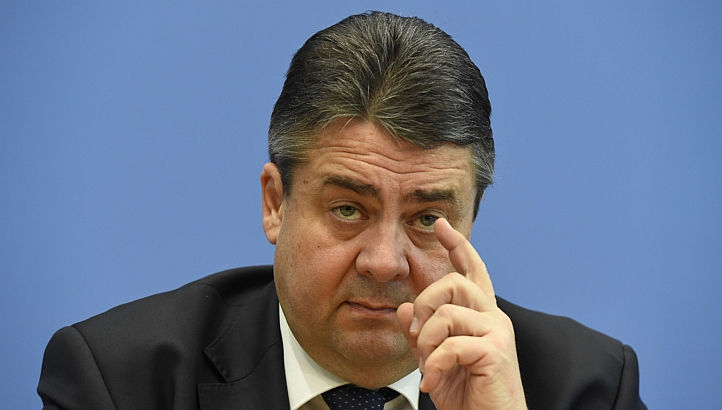 Athens, April 8, 2015/ Independent Balkan News Agency
By Spiros Sideris
German Chancellor and Economy Minister, Gabriel Sigmar, dismissed the claims of Greece on war reparations, stating that the new estimates announced by the government for compensation of the Second World War, which amount to EUR 278.7 billion are "nonsence".
"Frankly, I find it stupid" Sigmar said when asked about the estimates announced yesterday by the Greek government and added that Greece is seeking in this way, ultimately, to secure higher margins from its partners in the eurozone to overcome the sovereign debt crisis it is facing.
"And this margin has absolutely nothing to do with the Second World War or the war reparations", Gabriel, who is leader of the Social Democrats (SPD), the party that is the minor partner in the government under Chancellor Angela Merkel, went on.
Vice-Chancellor Gabriel expressed his country's wish to help Greece get back on its feet and to remain in the eurozone, but added that it is unclear how Germany can continue to offer its assistance. "This country (Germany) is ready to help (to Greece) to get back on its feet – which in my firm opinion is inside and not outside the euro", he said. "The way in which this can be done, is still not very clear to me", Gabriel added.
Berlin wants to close the issue of war reparations and officials have repeatedly insisted that Germany has fulfilled its obligations on this issue, referring to a payment of DM 115 million which had been paid to Greece in the 1960s.
Asked about the issue by the AFP, a representative from the German Ministry of Finance reiterated that for Berlin the issue "has been closed, both legally and politically".