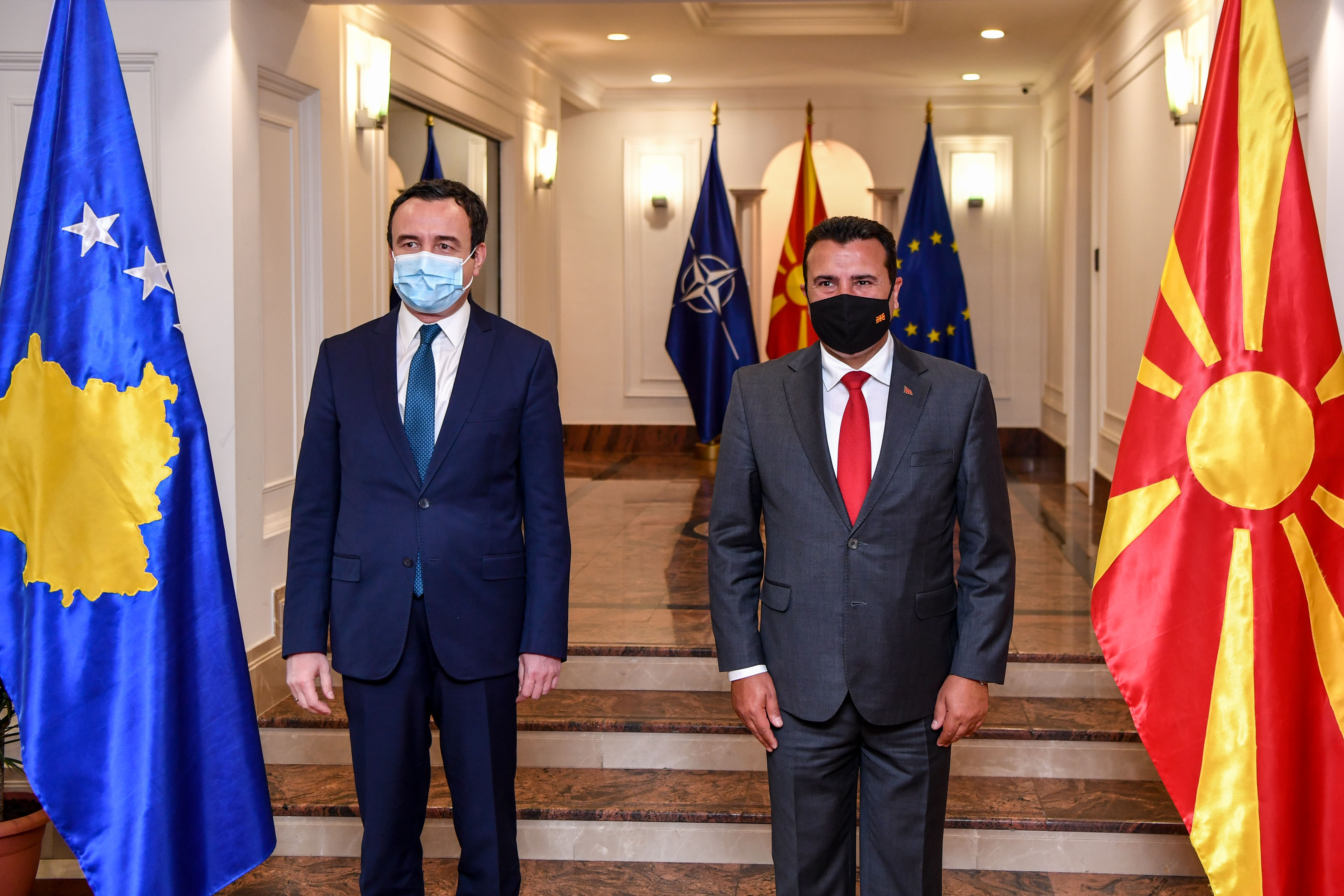 The Government of the Republic of North Macedonia, headed by Prime Minister Zoran Zaev, today hosts the Government of the Republic of Kosovo, which arrived in Skopje today in full composition, led by Prime Minister Albin Kurti, on the occasion of the joint intergovernmental meeting.
Prime Minister Zoran Zaev welcomed his counterpart Albin Kurti in the atrium in front of the Government Building of the Republic of North Macedonia, where, in the presence of members of both governments, a welcoming ceremony with the highest military-state honours was held.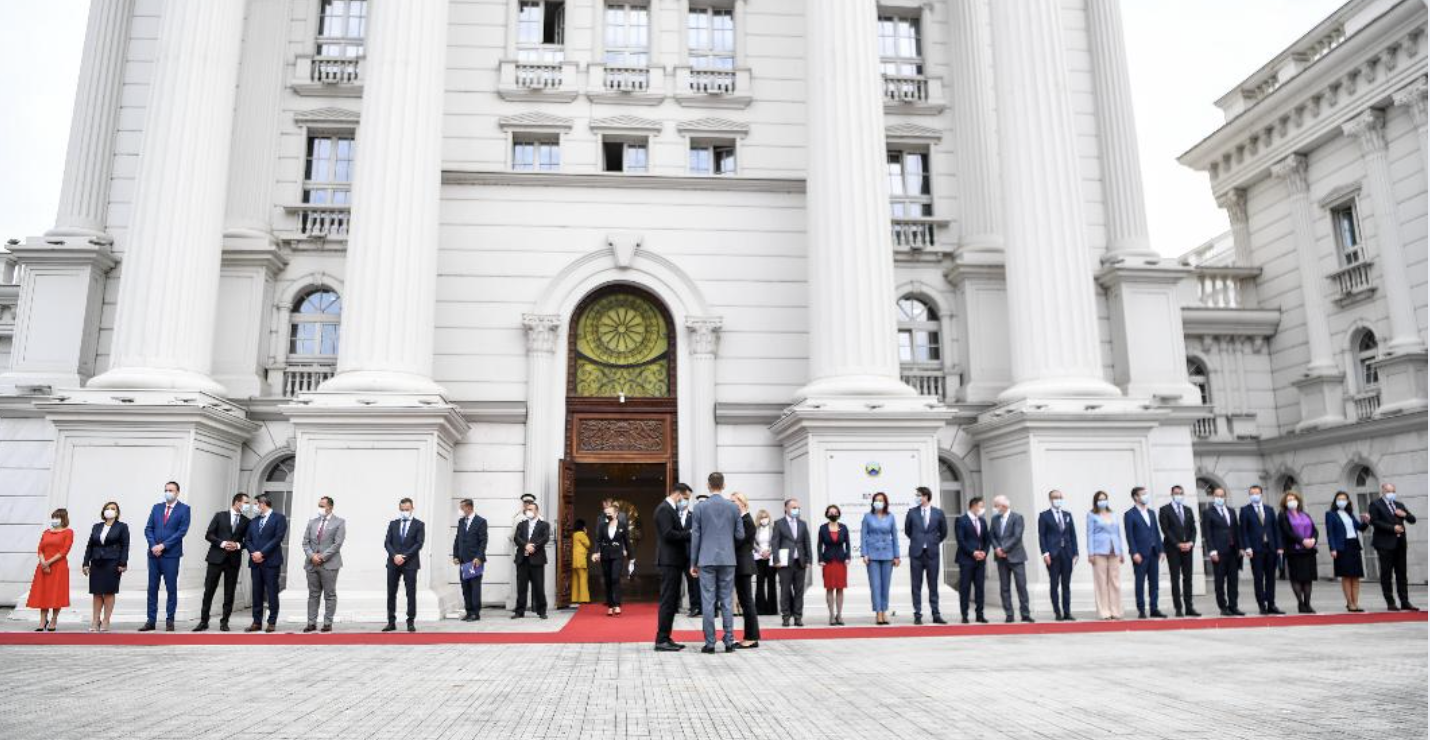 The prime ministers of the two countries then retired to a one-on-one meeting in the office of Prime Minister Zoran Zaev and the ministers held several bilateral meetings until the start of the joint session.
The upcoming session will, among other things, see the signing of agreements and memoranda of understanding and memoranda of understanding on infrastructure links between the two countries to facilitate and promote economic cooperation and communication, as well as other memoranda and programmes covering cooperation in cross-border projects supported by IPA programmes of cooperation in the energy sector, as well as in tourism, culture and the promotion of joint initiatives in innovation and technological development.
The joint meeting of the two governments comes as a confirmation of the excellent friendly relations between the Republic of North Macedonia and the Republic of Kosovo in order to upgrade the mutual interests of the two countries and share common commitments for more intensive regional cooperation.
The working part of the visit of the Government of the Republic of Kosovo to North Macedonia will conclude with a joint press conference of Prime Ministers Zoran Zaev and Albin Kurti./ibna