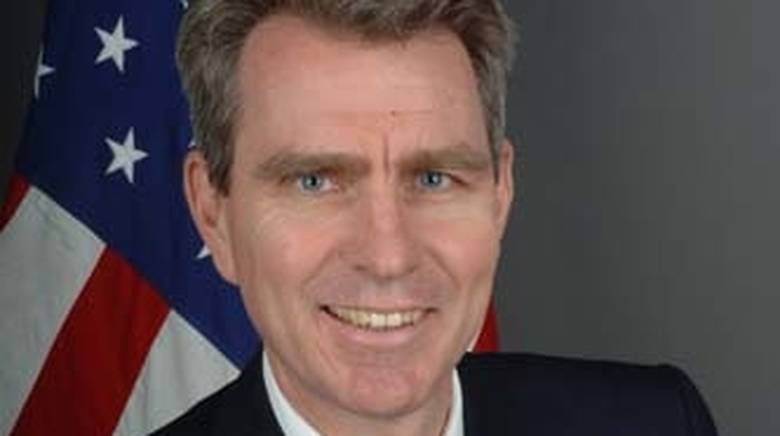 Athens, May 9, 2016/Independent Balkan News Agency
By Spiros Sideris
"Change of guard" at the US embassy in Greece, as David D. Pearce gives his place to Geoffrey R. Pyatt, who was ambassador to Ukraine.
This change has caused concern in Athens, as Pyatt is considered a "meddler" and assumes office in Greece in a difficult period for the country, since crucial issues -refugee, Greek-Turkish relations, economic crisis – remain open.
Pyatt has been called an intrusive diplomat, who does not mince his words and oftentimes surpasses the diplomatic limits.
Pyatt started his diplomatic career in 1990 in Honduras, as vice-consul in the capital Tegucigalpa. He was then upgraded and was appointed deputy head of a diplomatic mission to India in 2006 and 2007.
Shortly afterwards he worked as deputy chief of the US mission to the International Atomic Energy Agency and other international organizations in Vienna.
Before assuming the duties of ambassador he served in the Bureau of South and Central Asian Affairs from May 2010 until July 2013.
Pyatt took over as the US ambassador to Ukraine on July 30, 2013. In fact, the American diplomat starred in a scandal in January 2014, when a conversation he had with the US Undersecretary of State at the State Department, Victoria Nuland, was wiretapped and uploaded on YouTube.
At one point of their conversation, Pyatt and Nuland appear frustrated at the lack of harmonization on the issue of the EU with the US position and Nuland is heard saying: "[email protected] @ the European Union". Referring to the audio document, the State Department spokesman had said the US did not have any comments on the authenticity of the video, but Nuland has apologized to European leaders for the recorded comments.
When in 2014 broke out the "orange revolution" in Ukraine, Pyatt supported it and turned against the president of Ukraine at the time Viktor Yanukovych.