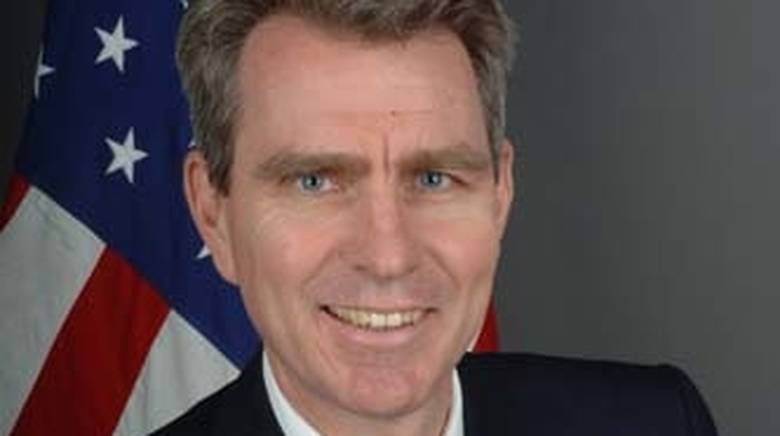 On the sidelines of an event he threw at a Thessaloniki hotel for the July 4th celebratory anniversary of the American Independence, U.S. Ambassador Geoffrey Pyatt expressed the States' commitment to supporting the Greek government, Greece and the Greek people.
"We are committed to supporting the Greek government, Greece and the Greek people as they enter this new phase," he told APE-MPA the following day after the completion of the third programme. The new phase, according to Goffrey Pyatt, "should be focused on attracting foreign investment, because that will be key to development that will help Greece overcome the damage it has suffered from a very difficult economic crisis."
The U.S. Ambassador also referred to the important role that the energy sector can play in the economic recovery of Greece, describing it as one of the sectors with "the greatest growth potential in terms of foreign investment".
Retweeting an IBNA publication of the 4th Quadrilateral Meeting of Greece, Bulgaria, Romania and Serbia, about to be held in Thessaloniki on July 4, Geoffrey Pyatt highlighted the revival of Thessaloniki as a regional crossroads that strengthens Greece's role in the Balkans.
The American Ambassador also underlined the significance that the U.S. of A. attributes to this year's prestigious presence at the Thessaloniki International Fair, saying it is a "big investment" and an opportunity to bring the American brand and Greek-American relations to the epicentre of the business interest.
Finally, with regard to the Prespa Agreement on the name of fYROMacedonia, the U.S. diplomat underlined that the States saw the agreement as a very positive step of progress. ….. / IBNA