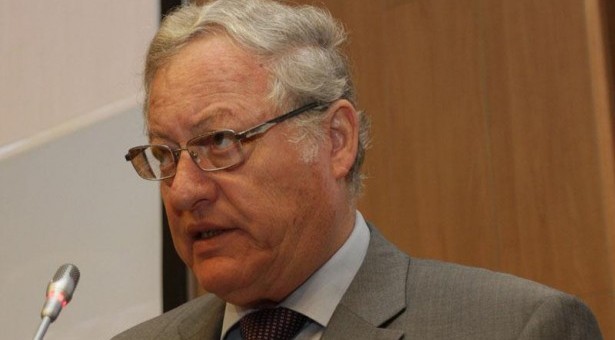 Review Hari Stefanatos
Cyprus, due to its proximity to the Middle East, is particularly exposed to increased flows of refugees and asylum seekers, said the MP Sophocles Fyttis in the works of the 13th Autumn Meeting of the Parliamentary Assembly of the Organization for Security and Cooperation in Europe (R .S. OSCE), which ended yesterday in Geneva.
According to yesterday's official announcement, Fyttis referred to the recent rescue operation of the Cypriot authorities, of 345 Syrian refugees aboard a fishing boat near the coast of Cyprus, while praising the contribution of the Church of Cyprus, the Red Cross and other charitable organisations in the materialistic and psychological support of the survivors.
Due to its own refugee problem, as a result of the Turkish invasion and continuing occupation of part of the territory of the Republic, Cyprus is particularly sensitive to the plight of refugees, said Mr. Fyttis.
Reaffirming the strong commitment of the country in promoting policies on refugees and asylum seekers, in accordance with international human rights standards, he indicated that a more equitable sharing of the burden among EU partners is a prerequisite for successfully addressing this challenge.
Mr. Fyttis expressed his concern about the dramatic increase in refugees and displaced persons in the world, particularly in light of the atrocities committed by the so-called Islamic State (ISIS), with Syrian refugees exceeding three million.
Faced with the threat of direct export of extremism and terrorism in Europe and other parts of the world, further strengthening of the efforts to safeguard fundamental human rights and freedoms of ethnic, religious and other minorities is imperative, suggested Mr. Fyttis.
He also noted the joint initiative from Cyprus and Poland to promote at EU level, a long-term strategy, aimed at the protection of religious freedom and freedom of expression, in particular with regard to ethnic and religious minorities.
The Cypriot MEP stressed, finally, the urgent need to create and maintain safe corridors for seamless delivery of international humanitarian assistance to Iraq, Syria and other war zones. Efforts must intensify and bring more solidarity, so that such assistance be sufficient to meet the growing needs and relief efforts, he Mr. Fyttis concluded.