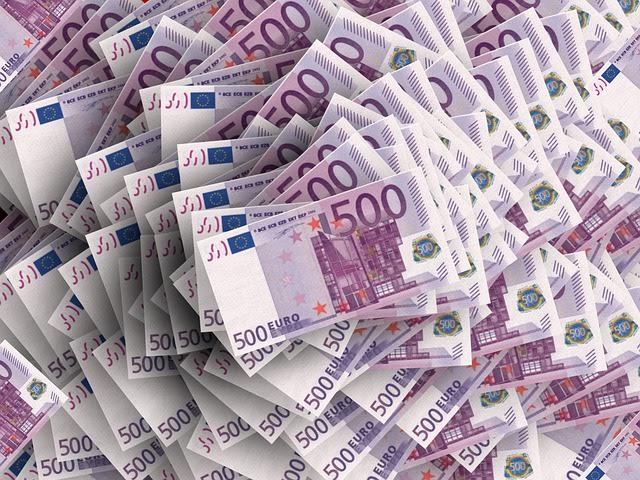 Public debt in the country has reached the threshold that there exists of 50% of GDP. At the end of the third quarter of this year, public debt has amounted to 4,7 billion euros, which makes up for 50,6% of GDP. For the year up to September, public debt has seen an increase of 532 million euros, as the country took out new loans through euro bonds.
According to the data from the Institute of Statistics, public debt at the end of 2015 was 46,7% of GDP, which means that so far it has seen an increase of around 4%.
Deputy minister of Finance, Kire Naumov from the opposition, which is part of the wide coalition, says that the situation with public debt is catastrophic and that future generation will suffer the consequences. According to him, during 2016, public debt has increased by 2 million euros a day.
"The government's policy of continuous borrowing has put the current and future generation in great debt. Although there have been warnings that a fiscal consolidation should have been in place, the minister of Finance Minovski has signed a new loan of 61,5 million euros", deputy minister Naumov said.
Meanwhile, ministers Minovski's cabinet has reacted against deputy minister Naumov, by saying that he is manipulating public opinion.
"Naumov wants to manipulate public opinion by saying that the country has large debts. But this is rejected by Eurostat's statistics, which rank Macedonia as the country with the smallest debts in Europe and the region", says minister Minovski's cabinet through a press release.
Meanwhile, professor of finance at the University of Southeast Europe, Elmi Aziri told IBNA that the increase of debt will be reflected on future generations.
"These policies are destructive for a country and the citizens who will pay the debt back will be the ones that will suffer the most. This will mainly be reflected on future generations. The government must take measures for fiscal consolidation as soon as possible, but it seems that this will be done by the next government", says professor Aziri.
In their recent report, the International Monetary Fund and the World Bank have expressed their concern about the increase of public debt. The World Bank has warned that this growing trend of the debt is unaffordable and that the country's economy cannot afford it. IMF has demanded the start of a process of fiscal consolidation and that this should start as soon as possible.
Meanwhile, the smallest level of debt for FYROM was in 2008, at 23% of GDP or 1,5 billion euros. /balkaneu.com/