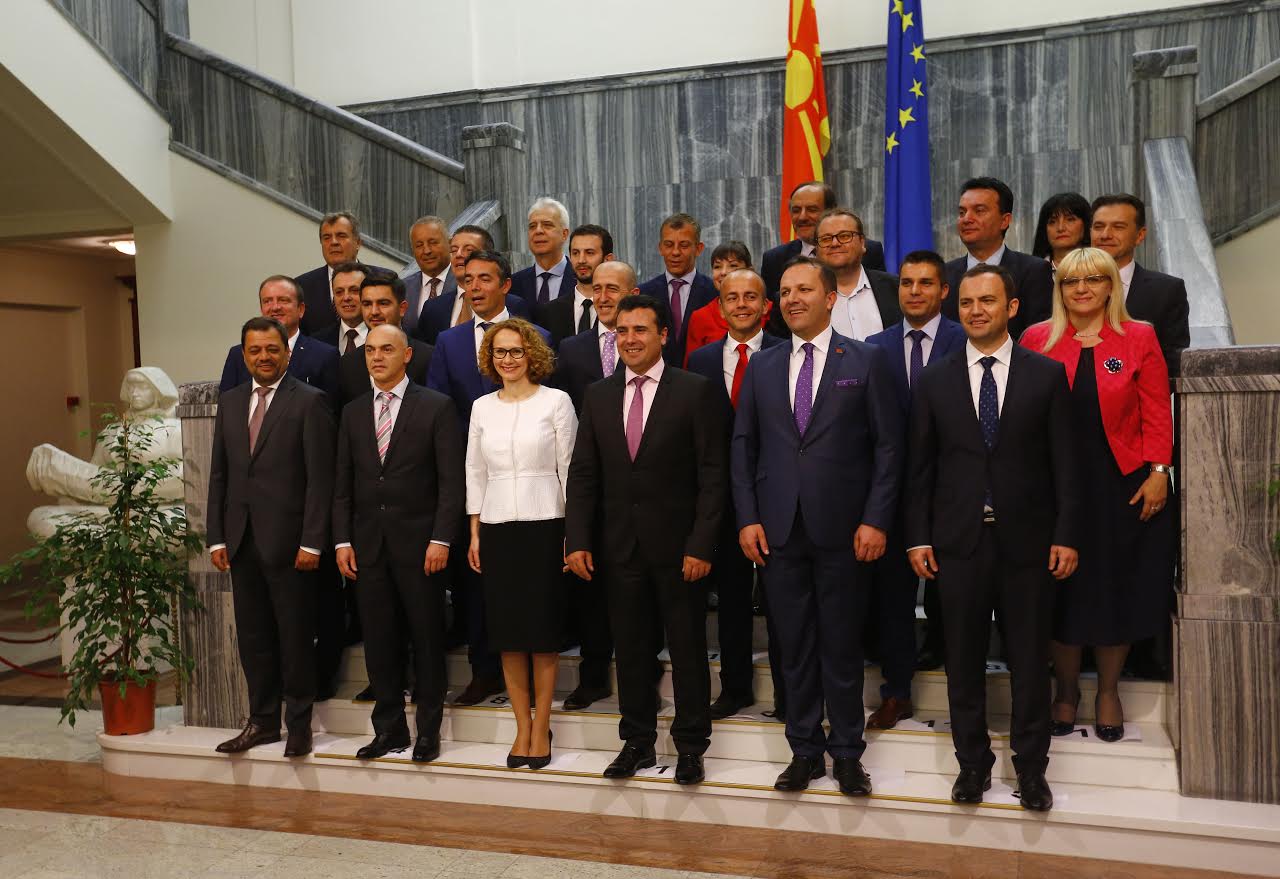 Parliament in FYROM voted last night the new government led by the social democrat Zoran Zaev. His government was voted by 62 MPs belonging to the coalition between Macedonian Social Democratic Union (SDSM) and Albanian parties BDI (Democratic for Integration Union) and Alliance for Albanians.  44 MPs of VMRO-DPMNE led by Nikola Gruevski voted against while 5 MPs abstained.
Prime Minister Zoran Zaev said that the new government will be committed for big reforms, to improve life in the country and to restore the confidence of the people on institutions.
Zaev pledged a solution on the name contest in agreement with the opposition. The Prime Minister also spoke of the unity of the country in line with the Constitution.
"Allow me to congratulate the new reformatory government. I believe that we will all work for a Macedonia which belongs to all citizens. As I have announced before, I shall work in order to gain the support of everyone. I am hoping on an inclusive process where the opposition's opinion will be heard. We will continue with the reforms in the judicial system and state institutions", Zaev said.
The social democrat PM promised that there will be a turn in the integration of the country in Euro-Atlantic structures.
The leader of the largest party of the opposition, VMRO-DPMNE, Nikola Gruevski said that so far, their government has carried out big reforms in every domain. However, he said that in the recent years, his party has been subject to acts conducted by foreign structures, with the aim of achieving a transfer of power.
According to him, the main reason for these acts relates to VMRO-DPMNE's request for a fair solution of the name contest. He said that he is expecting a different approach by the new parliamentary majority in terms of the name contest.
Immediately after the voting, hundreds of SDSM supporters celebrated in front of Parliament.
The new government has 25 ministries, the majority of which are held by SDSM, including key posts such as the ministry of Interior and Defence, while BDI holds the ministry of Justice and the post of deputy Prime Minister of European Affairs. /balkaneu.com/