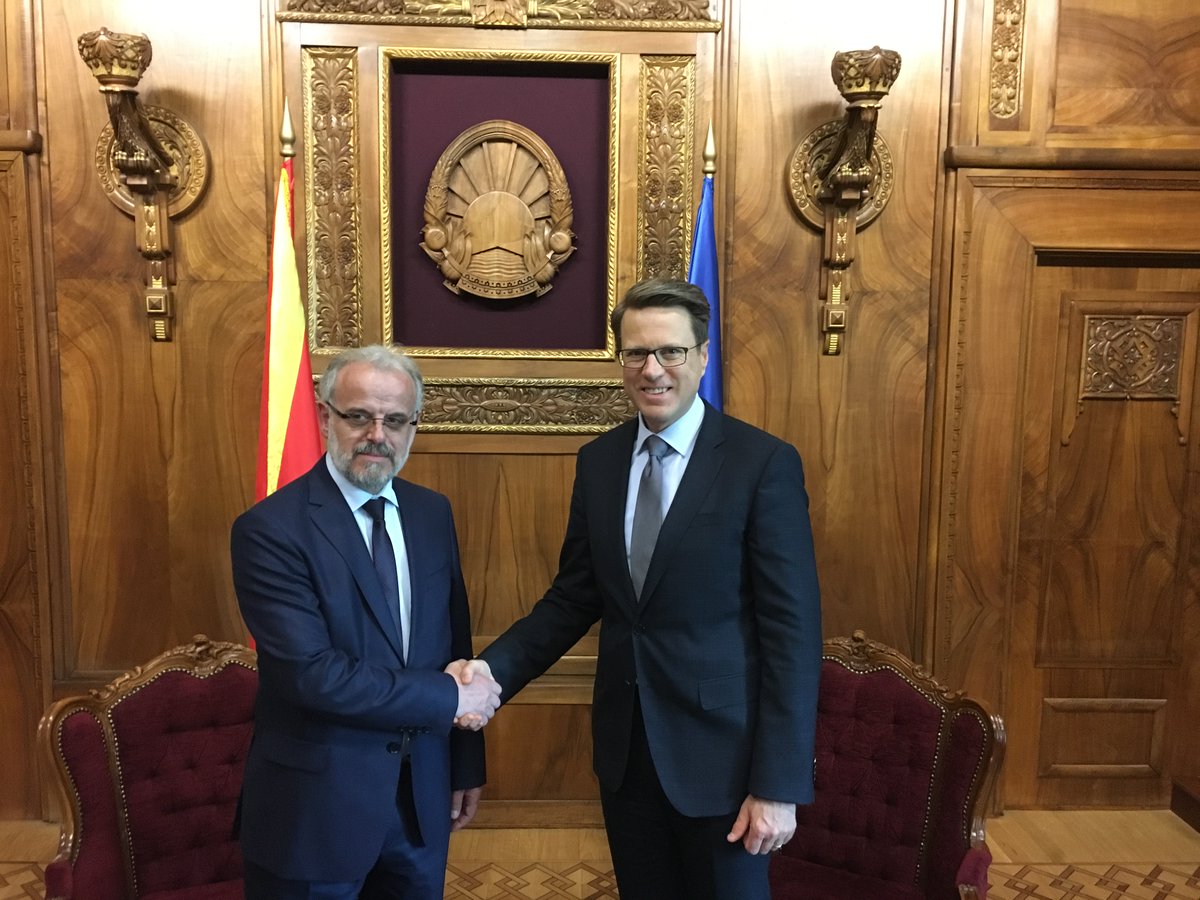 The new Speaker of Parliament in FYROM, Talat Xhaferi has officially entered his office today and on his first day, he has received in a meeting the EU ambassador, Samuel Zbogar.
The newly elected speaker is being contested by VMRO-DPMNE, because according to this party, the Constitution and Parliament's rulebook were breached.
After the meeting with the EU ambassador, Zbogar said that lots of time has been wasted and that the process of the reformation of institutions must continue.
"I came here to meet with the Speaker of Parliament, Talat Xhaferi and express our readiness to cooperate with Parliament for the necessary reforms that the country needs in order to move forward. A lot of time has been wasted and now it's time to move forward with the process of the creation of institutions, including the government", Zbogar said. /balkaneu.com/