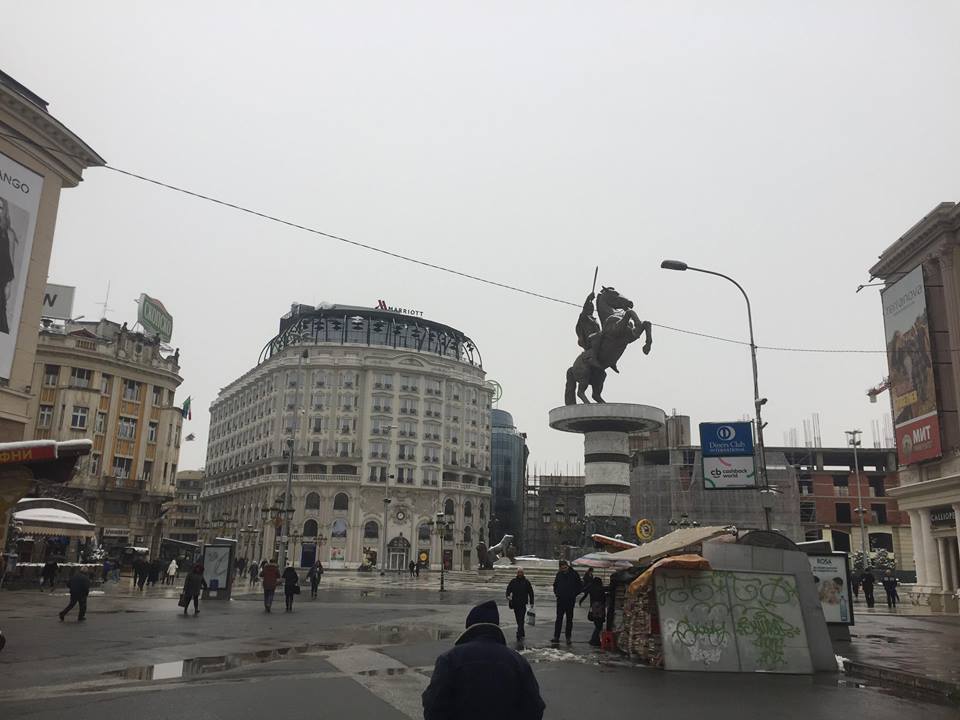 FYROM's minister of Culture, Robert Alagozovski has denied rumors about the removal of the "Soldier on a Horse" or better known as Alexander the Great monument, situated in Skopje's central square.
"There's no ongoing procedure for removal of monuments, following the removal of the monument of Andon Janev-Koseto. The information launched in the public opinion that another monument will be removed are mere speculations", said minister Alagozovski.
According to him, the ministry is currently in the process of evaluating the monuments which it sees fit to remove from the square.
Last night, a small group of people had gathered in front of this monument, saying that they were protecting it, following rumors that it would be removed. /balkaneu.com/