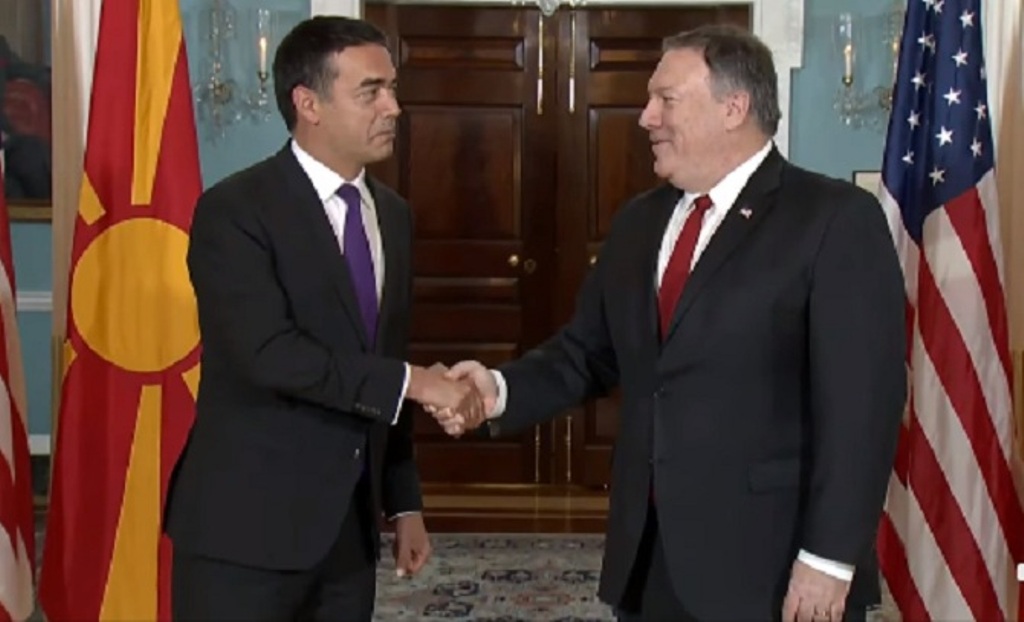 "The country has the full support of the US in becoming NATO's 30th member." This was declared from Washington by FYROM's Foreign minister, Nikola Dimitrov following the meeting with the US Secretary of State, Mike Pompeo.
Dimitrov said that the meeting was encouraging, but he also declared that people should vote in favour of the name change in the referendum.
"We're focused on our homework. There needs to be a victory in the referendum, which will confirm the deal that we reached with our Greek friends. Macedonia's aim is to become a member of the military alliance", Dimitrov said.
According to the Foreign ministry in Skopje, US Secretary of State, Pompeo has congratulated his counterpart Dimitrov for the successful agreement between Skopje and Athens and the efforts being made for a successful referendum. /ibna/