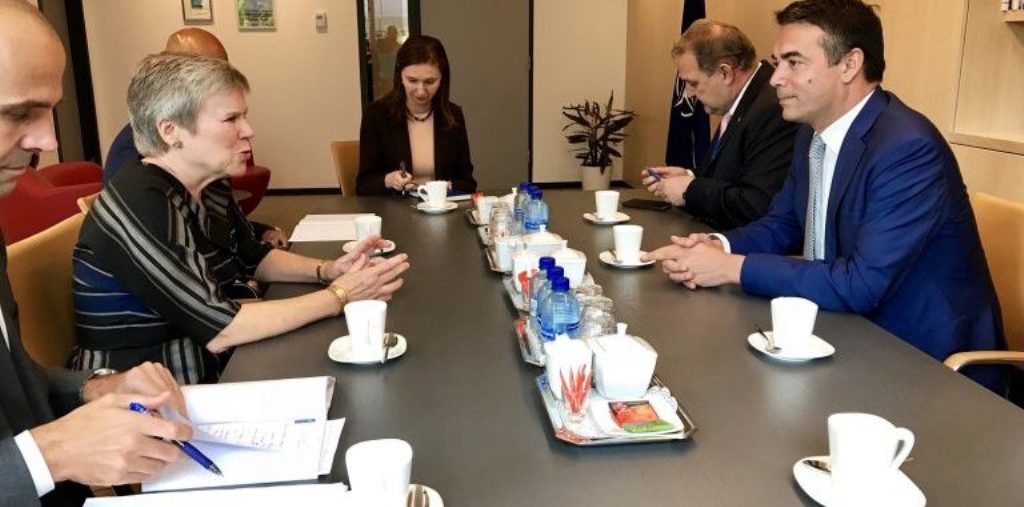 The referendum concerning the issue of the name and the country's accession in the NATO and EU is on the focus of the visit that FYROM's Foreign minister, Nikola Dimitrov is holding in Brussels.
Yesterday he met with NATO senior officials, while today he will also deliver a speech in front of the European Parliament Foreign Affairs Committee.
According to the Foreign Ministry, Dimitrov will brief the members of the committee on the holding of the referendum of the name and the plan of reforms which are part of the process for EU accession.
Yesterday, Dimitrov met with NATO's deputy Secretary General, Rose Gottemoeller and after the meeting he declared that the country is determined to become a NATO member.
"We are determined to finalize a path which we have started 25 years ago. We will complete this historical mission, because it's in the best interest of the prosperity of the Republic of Macedonia, stability of the Balkans and stability of Europe", Dimitrov said. /ibna/