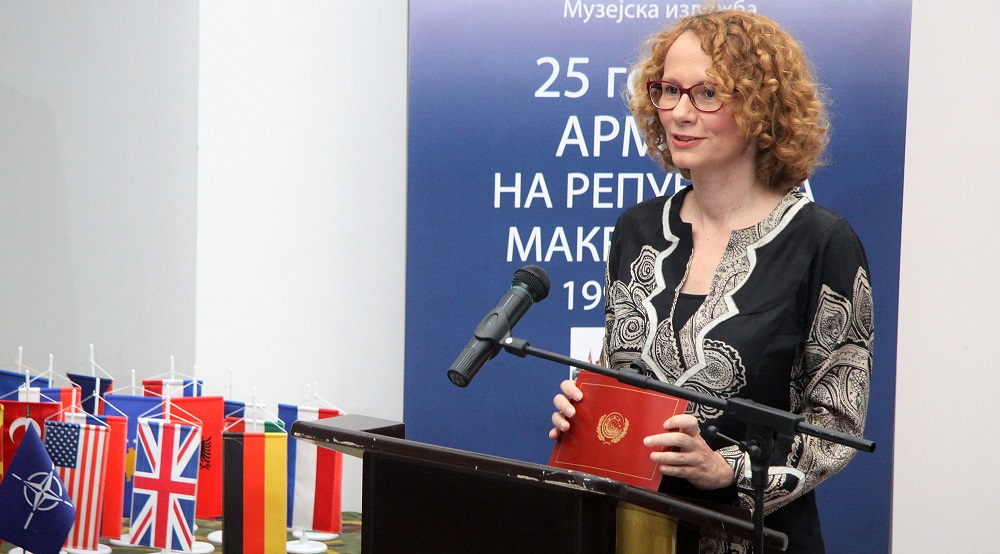 "For the best interest of the country and the people, today, we must unite in order for the country to become a NATO and EU member as soon as possible". This was stressed by FYROM's Defence Minister, Radmila Sekerinska on the occasion of the 25th anniversary of the country's army.
According to her, the country's army has shown that it's always by the people and it showed this during the recent floods and fires that engulfed the country.
Sekerinska said that in the future, the army of the country will be involved in a more detailed process of transformation, by meeting the NATO's standards.
Different activities will be organized on this 25th anniversary of the army of the country. This army was formed after the country declared independence from former Yugoslavia in 1992. /balkaneu.com/