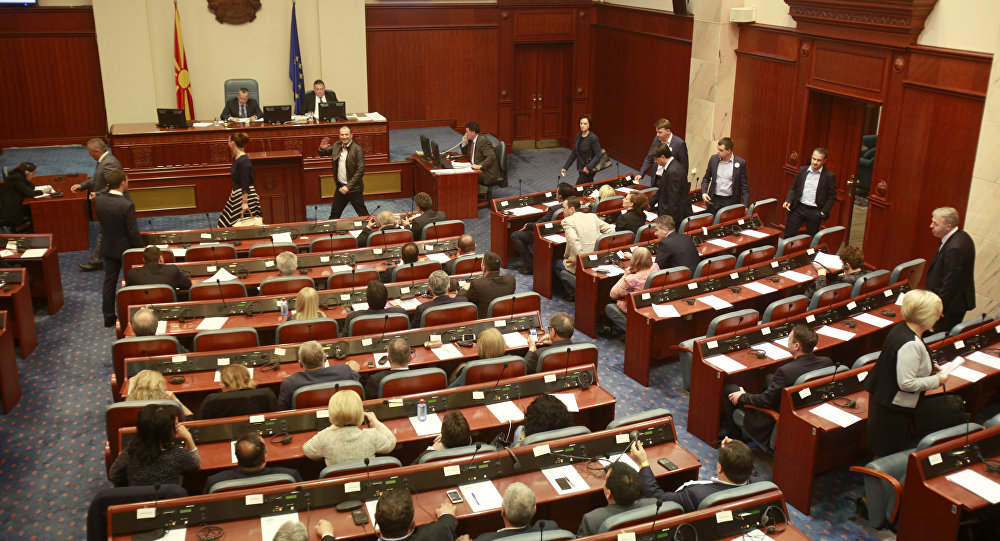 The fYROMacedonian Parliament is expected to re-validate the name agreement with Greece on the resolution of the name issue, on Thursday July 5.
It is noted that the country's parliament already ratified the agreement on July 20, but the fYROMacedonian, President Gjorge Ivanov denied signing the decree, sending it back to the parliament to revise it, as he claims it contravenes the Constitution and is detrimental to the country's national interests.
For the re-ratification of the agreement Zoran Zaev's government needs a simple majority in parliament, which he enjoys already.
If once more the House validates the agreement, which is certain, then the President of the country, according to the Constitution, is obliged to sign it.
However, Gjorge Ivanov has stated that under no circumstances will he sign it. This agreement, in order to become a law of the state, must be published in the Government Gazette. House President Talat Xhaferi (of the largest Albanian party in fYROMacedonia, Ali Ahmeti's DUI) suggested that he would sign this decree and send the agreement for publication to the Government Gazette in case Ivanov refuses to sign the agreement again.
It is expected that following the re-ratification of the agreement by the House, the procedures for holding a referendum in fYROMacedonia -which is due for the end of September- linked to the agreement, are expected to begin.
If the agreement is approved in the referendum, what follows is the amendment of the country's Constitution. After this procedure is over, then it will be the Greek parliament's turn to ratify the agreement.
The ratification of the agreement by the Greek parliament is the final stage before the agreement can enter into force…. / IBNA