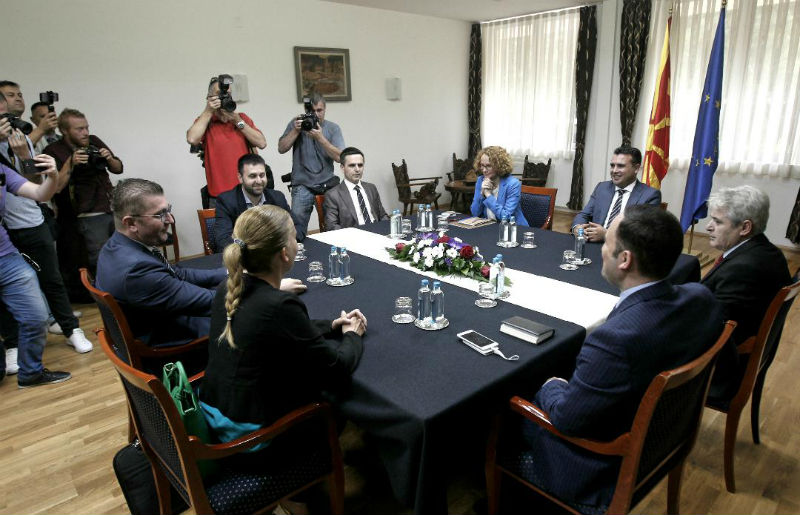 The result of the meeting of the fYROMacedonian political leaders regarding the settlement of issues related to holding the referendum on the Prespa Agreement linked with the name concluded without results.
As both the Prime Minister Zoran Zaev and the main opposition leader Hristijan Mickoski said, there will be a new meeting of political leaders on Sunday evening or Monday morning.
fYROMacedonian PM Zoran Zaev, the head of the largest opposition party VMRO-DPMNE Hristijan Mickoski and the leaders of the two largest Albanian parties in the countrt took part in today's meeting.
Attendees examined both the wording of the question in the referendum and the recommendation of the National Electoral Commission, which would be responsible for conducting it…. / IBNA