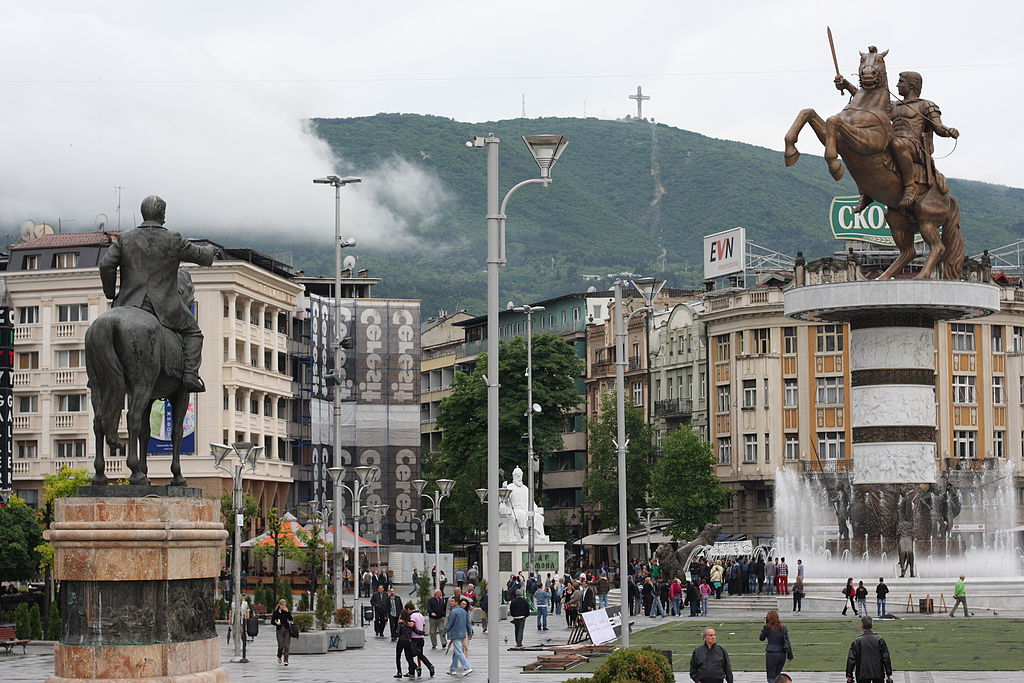 While nearing the crucial referendum in fYROMacedonia on the settlement of the name issue, it seems that those who support the change of the country's name into "Republic of Northern Macedonia", a prerequisite for fYROMacedonia to join NATO and the EU.
In particular, according to a survey conducted by the International Republican Institute (IRI), which was released earlier today, 57% of fYROMacedonian citizens support the country's accession to the EU and the North American Allinace under the name "Republic of Northern Macedonia", against 38% who oppose it.
Forty-nine (49%) per cent of the respondents indicated their intention to vote in favour of resolving the name issue at the referendum, 22% said they would vote against the proposed name change and 16% said they would abstain.
Regarding the voting intention, in the event that parliamentary elections were held in the country, Zoran Zaev's ruling Social Democratic Union (SDSM) would be vote by 21% of the respondents while the VMRO-DPMNE opposition party Hristijan Mickoski by 18%. Behind them comes Ali Ahmeti's BDI Albanian Albanian party with 7%. However, there is a 45% of people whose intention remains unclear.
The poll was conducted through personal interviews on a sample of 1,100 people between 28 June and 15 July 2018, that is, after the signing of the Prespa Agreement and before the formal call for the referendum.
It is noted that this referendum will be held on September 30 and the question to be answered by the fYROMacedonian voters will be worded as follows: "Are you are in favour of joining the EU and NATO by accepting the Agreement between the Republic of Macedonia and Greece?"…. / IBNA
Main Photo (File): Downtown Skopje