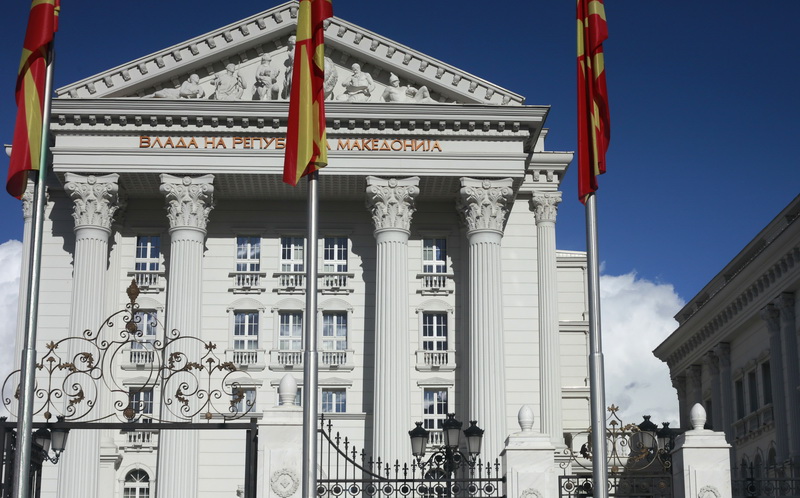 The government of Zoran Zaev is being cultivating a "climate" for the successful outcome of the referendum on the agreement with Greece to solve the name issue and in this context has decided to hold a communication campaign in favour of the referendum.
According to a fYROMacedonian government's announcement, this campaign will be a 'public interest communication process' aimed at informing citizens about the content of the Prespa Agreement, the benefits of the NATO and EU memberships and about the plan based on which the country will move towards the EU and the North Atlantic Alliance.
So far, the government of Zoran Zaev has not disclosed the amount he will spend on this campaign, which will be implemented through advertisements and other media and social media entries.
However, the leadership's decision to hold such a campaign has also those opposing it in Skopje, as many argue that this contradicts the prohibition of state advertising in the mass media. Moreover, they say it entails the risk of conducting a referendum on party political lines.
It is noted that this referendum will be held on September 30 and the question to be answered by voters at the polls will be worded as follows: "Are you in favour of joining the EU and NATO by accepting the Agreement between the Republic of Macedonia and Greece?".
The government of Zoran Zaev and the Albanian agent in fYROMacedonia are in support of the agreement signed at Prespa on June 17, while Hristijan Mickoski, the main opposition VMRO-DPMNE, rejects the deal.
However, the main opposition party has not yet clarified its stance ahead of the referendum and whether it will invite its voters to the polls asking them to reject the deal or whether it will ask them to abstain. It is interesting that within party lines there are different views at to the stance VMRO-DPMNE should maintain: the party's nationalist wing is in favour of abstention, while the reformist thinks the party should call its supporters to cast their ballot. For his part, the new VMRO-DPMNE leader, Hristiajn Mickoski, seems to be striving for the happy medium and until now has failed to shape the "line" that the main opposition party should follow on the crucial issue of the referendum. In this context, sources from the VMRO-DPMNE say that a third possibility is also being considered, which, for the time being, seems the most likely; according to third option, the leadership of the main opposition party will inform its supporters that their referendum vote must be a vote of conscience…. / IBNA