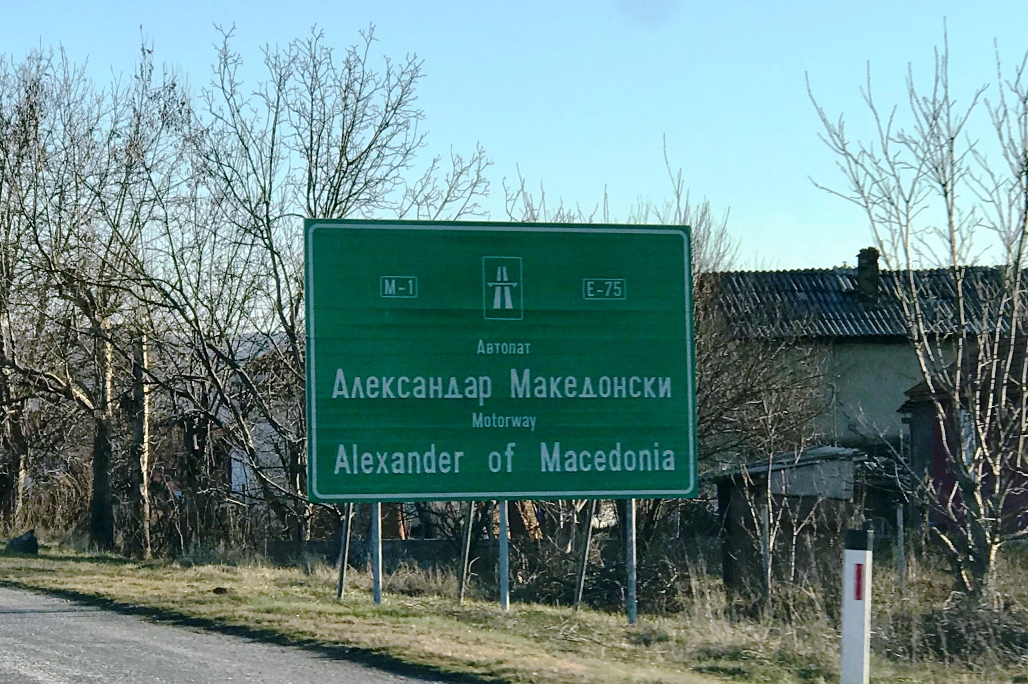 On Wednesday began the removal of signs on the national highway of fYROMacedonia that referred to it as (highway) "Alexander the Great".
In total, there are 19 such signs on the highway connecting the Serbian with the fYROMacedonian border and ends at the Greek border (with fYROMacedonia). On Wednesday, road workers removed the first of the 19 signs.
Within the coming period new ones will be placed along the highway, in which the national road will be called "Friendship" highway.
The name change was decided in the beginning of February by the ministerial council of fYROMacedonia. So, according to their decisions, instead of "Alexander the Great", both the national highway and the airport in Skopje will have their names altered. From now on the former will be known as the highway of "Friendship" while the national and main airport of the country's capital will be renamed into  "International Airport of Skopje".
As far as the airport is concerned, representatives of "TAV", the Turkish company that is responsible for the airport management since 2010, said that they will respect the governmental decision and will change the airport signs as soon as they receive analytical guidelines by the fYROMacedonian leadership…/IBNA