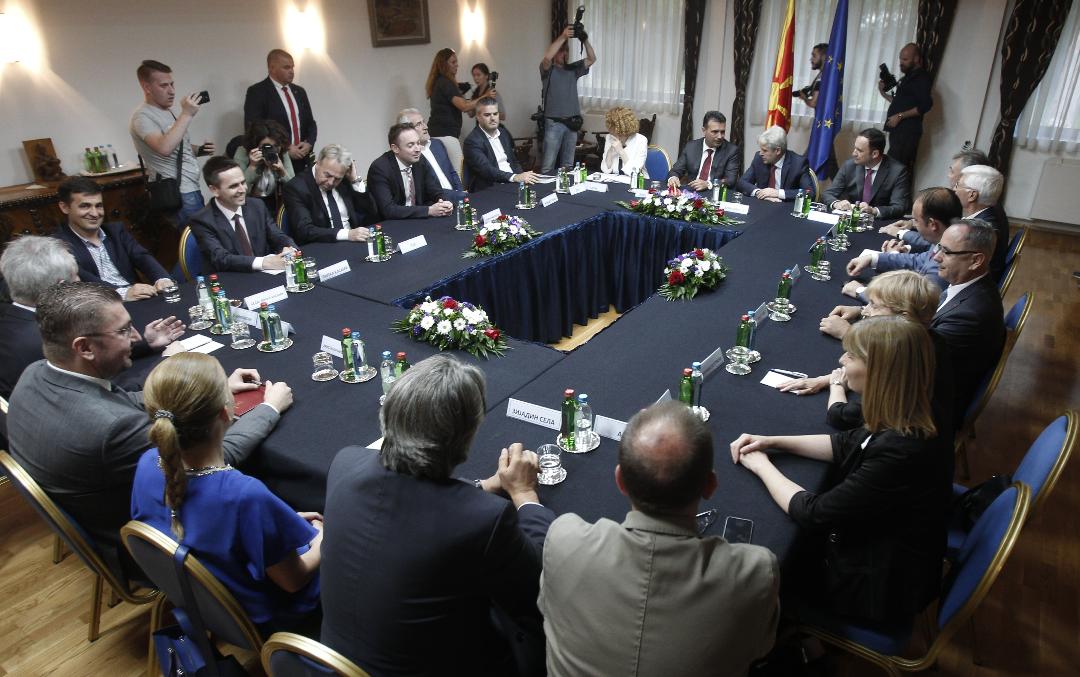 This morning, the leaders of the four biggest parties of fYROMacedonia will meet anew in Skopje in order to deal with and arrange issues connected to holding the referendum over the Prespa Agreement that has to do with the solution to the name issue.
The country's Prime minister Zoran Zaev, main opposition VMRO-DPMNE leader, Hristijan Mickoski, the head of the Albanian coalition BDI party, Ali Ahmeti and the chief of the Albanian opposition  BESA party, Bilal Kasami will participate in the meeting.
Last week, two similar meetings took place, also with the participation with the political heads of the country but without reaching any solution.
One of the main points of disagreement between Zoran Zaev and the opposition VMRO-DPMNE is the wording of the question that will be put to the referendum.
According to Zaev, he proposes that the referendum should have the following wording:
"Do you want the country to join the European Union and NATO by accepting the agreement between Macedonia and Greece?".
The government believes that such a question would certainly be tempting for voters and the deal could be approved in the referendum.
At the same time, the opposition, which is against the name agreement, seeks a referendum question solely about the approval or disapproval of the Prespa Agreement alone, not wishing to see the actual question associated with the country's NATO and EU membership prospects.
According to information, the Zoran Zaev leadersip is reportedly determined to go ahead, with the support of the Albanian parties in the country, and to launch the procedures for the call of the referendum, defying the reactions of the opposition.
The referendum will be announced by the fYROMacedonian Parliament and this is expected to happen by the end of the month. Most probably, this crucial referendum on the country's agreement regarding the name it will have that was signed last month in Prespa, will be held either at the end of September or early October…. / IBNA