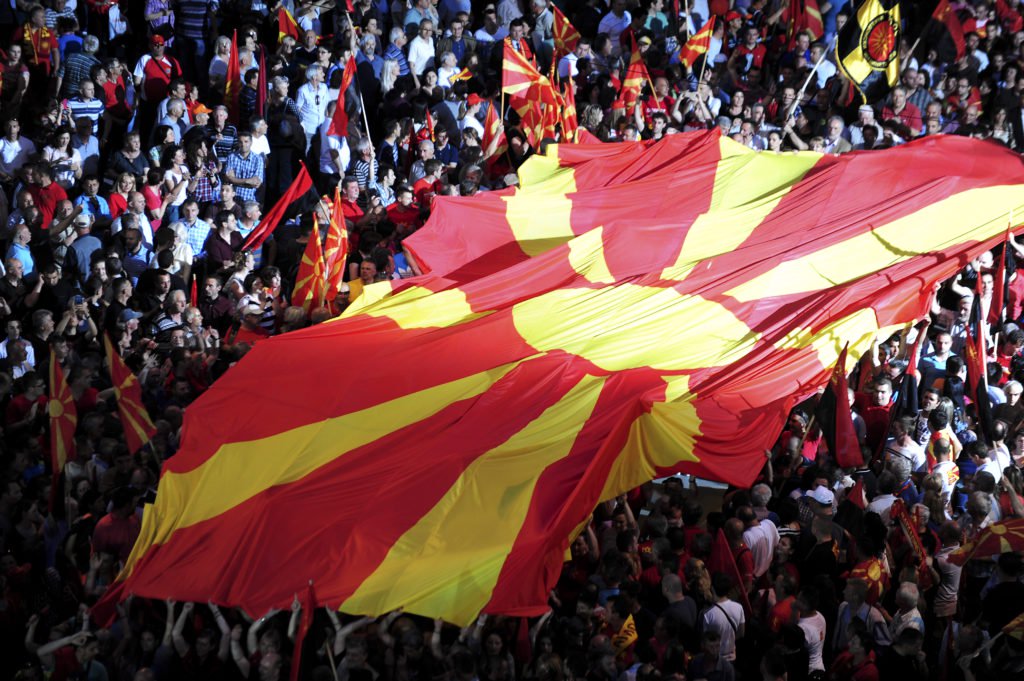 First it was Thessaloniki and Athens rallies, now it is all about the right-wing organisers and the diaspora of Greece's northern neighbour, fYROMacedonia.
On Tuesday, the capital, Skopje, will host a rally that organisers called "For Defence of the Country's Name and the Nation's Identity". Right-wing people and the country's diaspora aim to bring together their compatriots in home and abroad and publicly show their opposition to the ongoing talks over the name dispute with Greece, under the UN umbrella.
"A pan-Macedonian organization, the United Macedonian Diaspora, as well as several other organizations, issued a statement before the protest, listing their demands to the Macedonian authorities", Balkan Insight reports. The are supportive of an ""unconditional stop" to the talks between the two sides, and also want the "withdrawal of the recently adopted Law on Languages, which extends the language rights of ethnic Albanians, as well as the abandonment of the recently signed friendship agreement with Bulgaria", the site reads.
People who are to participate in the rally consider that their government is betraying their rights, values, history and identity and say that if Zaev's leadership does not alter its stance, they will want to go to the polls and elect a different government…/IBNA
Photo (Library)