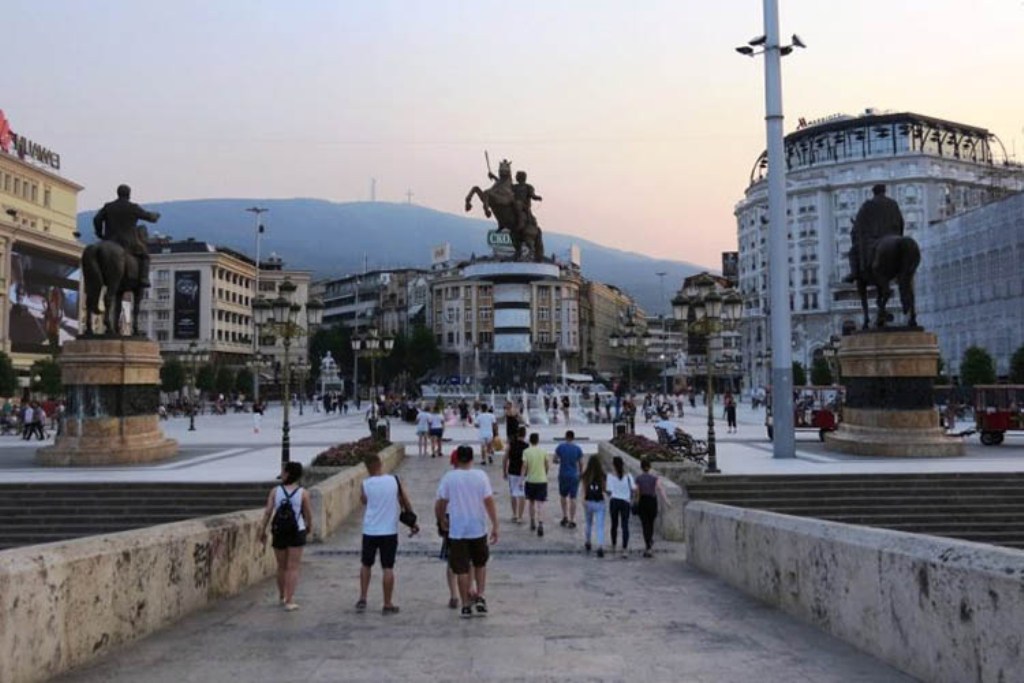 Besides speculation in the media, government authorities have not provided any details about the draft agreement reached in the latest talks about the name contest in Brussels.
The president of the country, Gjorge Ivanov, reacted today by saying that he has not been briefed on the recent developments regarding the negotiations being held about the name.
His cabinet declared that no information has been sent by the Ministry of Interior regarding the draft agreement reached on the name contest between the two foreign ministers, Nikola Dimitrov and Nikos Kotzias in the past two days in Brussels.
President Ivanov has expressed his stance that he's against the amendment of the Constitution once the name of the country is changed.
The leader of the largest opposition party, VMRO-DPMNE, Hristijan Mickoski has demanded support from the people to hold an anti-government protest on June 2nd. According to him, a massive participation in this protest would prevent the bad policies followed by PM Zoran Zaev, which also include plans to change the country's name.
"We need to say 'stop'. We're the ones who should take destiny in our own hands", Mickoski said.
Meanwhile the Macedonian Orthodox Church has also reacted by saying that if the prime ministers of the countries agree on a name, the church will not accept it. /Ibna/