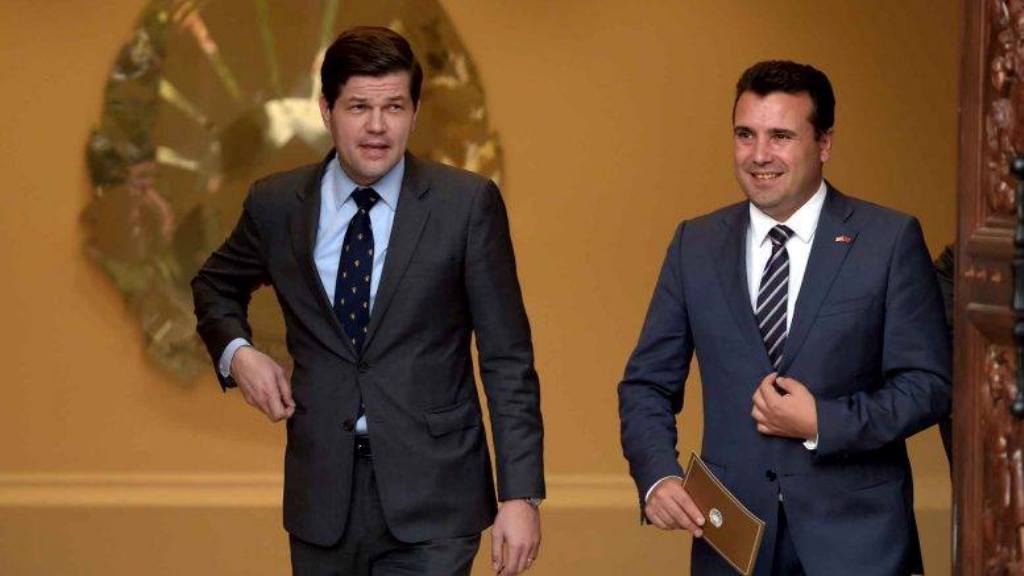 Assistant Secretary of State for European and Eurasian Affairs, Wess Mitchell declared today in Skopje that the country is facing a historic moment and that citizens need to have their say in the referendum which will be held on September 30th concerning the country's name change.
"This is a decision which needs to be taken by citizens of your country. I would like to encourage them to exert their right and vote in the referendum", Mitchell said.
Asked about the consequences that an unsuccessful referendum may have, Mitchell said that he does not wish to speculate. The US official said that his country supports FYROM's integration in Euro-Atlantic structures.
On his part, PM Zoran Zaev declared that the visit held by the US official, Wess Mitchell acts as encouragement for him and the citizens of the country, but also for the historic moment that this referendum represents.
During his visit to Skopje, Mitchell also met with parliamentary speaker, Talat Xhaferri and leaders of parliamentary parties.
Today, Skopje was also visited by the EU head of diplomacy, Federica Mogherini and the head of the Albanian diplomacy, Ditmir Bushati. /ibna/