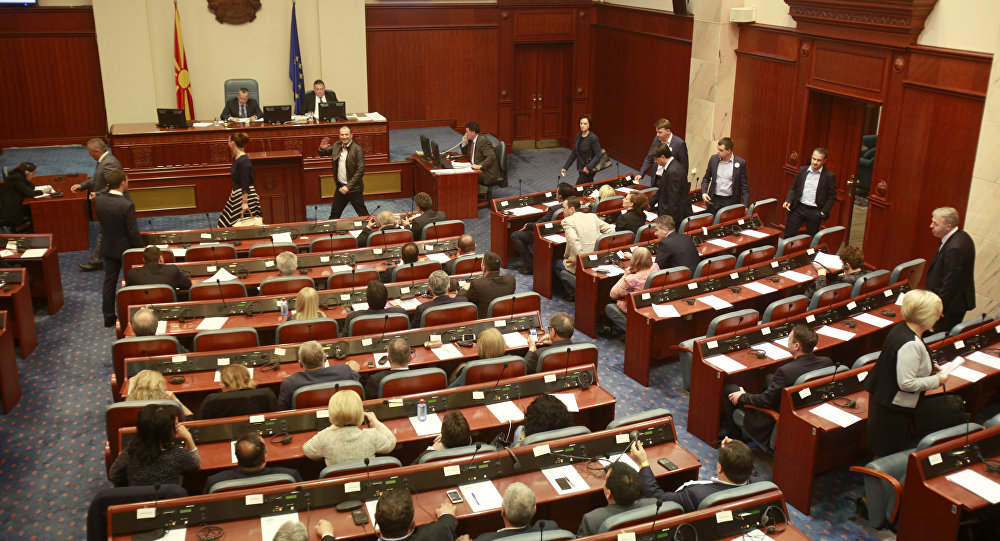 Two draft constitutional amendments which refer to chage of the name of the state to Republic of North Macedonia and changes in Preambule were adopted in the Parliament after brief debate which lasted less than a two days. Sources in Parliament predict that voting for all four draft amendments might end on Wednesday although the debate is scheduled to last 12 days. The draft amendments stemming from Prespa agreement have been adopted by simple majority. This fact and maybe session on weekend were the reasons hy members of the parliament were not inspired for debate. After the biggest step was made at the end of October when two thirds of majority in the Parliament begun the process of changing the Constitution, the interest of public opinion also has drifted on other issues than Prespa agreement.
The opposition VMRO-DPMNE is refusing to vote for the changes in the Constitution. Their stance is that the Prespa agreement is capitulation and is creating new state with new name. But the opposition have not submitted their own amendments on the Constitution although there were some previous speculations. They also participate in debate.
"We were nation with complexes and inferiority", said foreign minister Nikola Dimitrov in The Parliament reffering to the previous government for "digging in antics which caused country to lose all friends".
"We have to build friendships and to make concessions, but I can't see any guarantees form Greece. On contrary, there are traps because Greece can block again our EU accession", said Blagica Lasovska from VMRO-DPMNE.
Prime Minister Zoran Zaev is trying to convince the opposition and the public that this is not the case. In the Parliament he said again that the amendments will be incorporated to the Constitution only if Greece adopts Prespa agreement and support the Protocol of accession to NATO.
The procedure to complete constitutional changes is lengthy and requires another round of voting which is crucial. After adopting draft amendments until December 18 there will be a public debate. The last stage for changing the Constitution is expected to end at the first half of January when the Parliament should adopt the amendments with two thirds of majority. There even is a possibility this majority to grow if few other opposition members support the constitutional changes, due to the turmoil in VMRO-DPMNE./ΙΒΝΑ