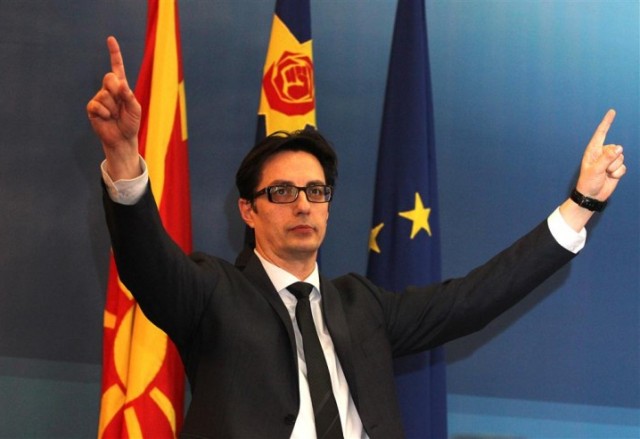 Skopje, 6 June 2016/Independent Balkan News Agency
There are more and more talks in Skopje about the possibility of turning the former Yugoslav Republic of Macedonia into a federation. This is being asked by several people, bearing in mind the fact that besides Macedonians, a large number between 25 to 40% of citizens in this country are Albanians.
This idea doesn't find support among large political parties.
The opposition is also against. Stevo Pendarovski, presidential candidate from the ranks of SDSM, says that he doesn't see any possibilities for the country to turn into a federation.
He says that neither politicians, nor the citizens of this country do not want federalism. This way, Pendarovski denies all rumors that political parties have drafted a plan for the territorial division of the country on ethnic bases.
"Over 99% of the media distribute this hysteria. This, due to the fact that almost 99% of the media are being controlled by the government. But this has no basis and it's not even part of the programs of Albanian political parties, especially after the Ohrid Agreement. This would not be supported even internationally, as there would be a need for constitutional changes. According to our information, there's no such will among Albanian political parties as we must go back to the full implementation of the Ohrid Agreement", Mr. Pendarovski says.
According to him, more applauding than a federation is the possibility of state based on courts.
Pendarovski foresees the achievement of a political agreement which will require the creation of a democratic state where institutions function based on the actions and the decisions of the justice institutions. /balkaneu.com/