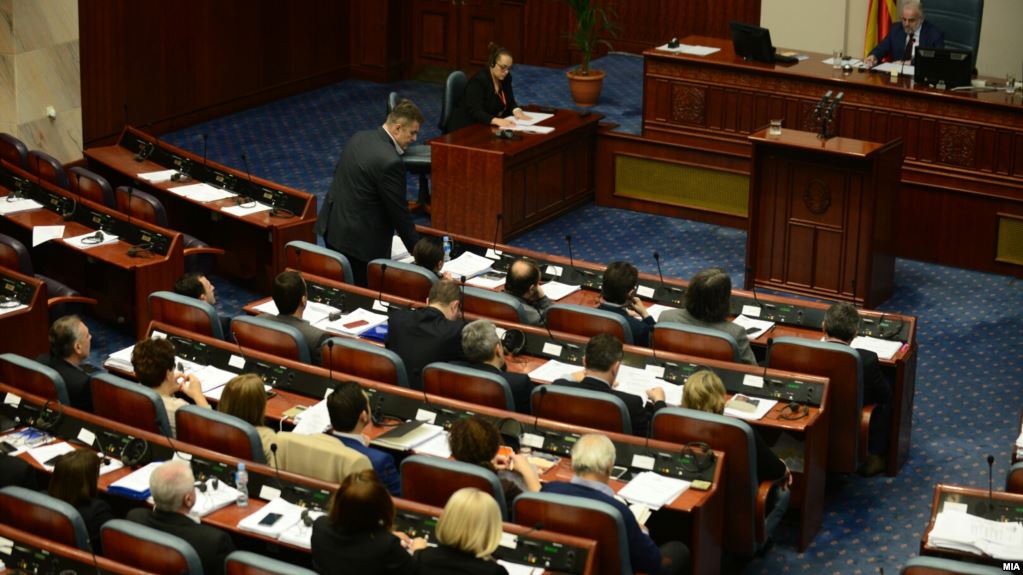 The chairman of VMRO-DPMNE, Hristijan Mickoski said today that there is no agreement with the majority for their return in Parliament and the voting of the law on languages. He said that rumours about political bargaining according to which, the law on languages will be voted in exchange of the release of the MPs and other people who have been detained for the violence of April 27th last year in Parliament, are mere speculations.
"We don't intend to withdraw from the 35 thousand amendments submitted to Parliament regarding the law on languages. The withdrawal of these amendments will only happen once the current majority is ready to propose a new law for the use of languages, by including opposition and experts", Mickoski said.
In a briefing with journalists, assembly speaker Talat Xhaferi said that the opposition is close to returning to Parliament and that he's talking to representatives of this party.
Meanwhile, a meeting will be held on Saturday between the leader of VMRO-DPMNE, Hristijan Mickosi and leader of BDI, Ali Ahmeti to discuss possibilities of unblocking the parliamentary gridlock. /balkaneu.com/