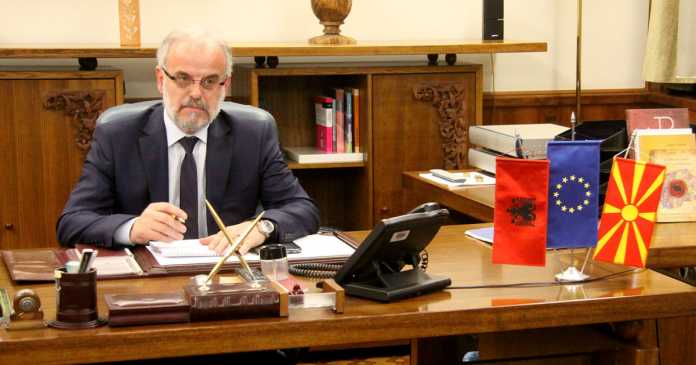 The Parliament Speaker of fYROMacedonia, Talat Xhaferi proclaimed the presidential elections in the country for April 21st. If a second round is needed – something that is almost certain – it will be held on May 5th.
The term of the current President of the country, Gjorge Ivanov, ends on May 12.
The term of office of the President of the country lasts five years.
At the same time, processes are intensifying in the parties to nominate their candidates in the presidential election.
VMRO-DPMNE's main opposition party will present its candidate at a party meeting to be held on February 16th. Among the most important contenders for VMRO-DPMNE's nomination, from the nine who have submitted a candidacy, are the Constitutional Law Professor at the Faculty of Law of the University of Skopje, Gordana Siljanovska (64 years old) and the MP of the party, Vlatko Gjorcev (41 years old).
In Zoran Zaev's ruling Social Democratic Union party (SDSM) there seems to be a dilemma about the nomination of his candidate in the presidential election. Indeed, so far no candidate names have been announced. The only thing known is that the SDSM will choose its candidate at a party conference to be held on March 3.
According to Skopje's media, the front-runners to receive SDSM's vote in the presidential election are Foreign Minister Nikola Dimitrov, Interior Minister Oliver Spasovski and the National Co-ordinator of fYROMacedonia for NATO, Stevo Pentarovski, who was also a candidate for the party in the last presidential election and was defeated by Gjorge Ivanov./IBNA