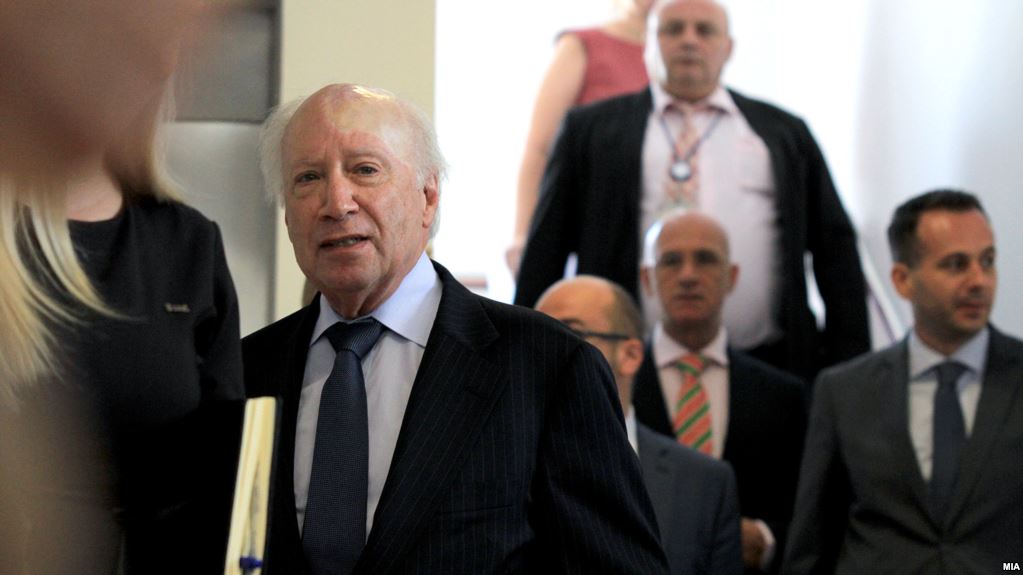 After a three year pause, negotiations for a solution on the name contest between FYROM and Greece are expected to resume in the coming days in Brussels. UN intermediary for the solution of the name contest, Mathew Nimetz is expected to meet the Macedonian negotiator, Vasko Naumovski and the Greek negotiator, Ademantios Vasilakis.
"The meeting will be part of the efforts aimed at helping the sides to find an acceptable solution on the name contest. The government will inform the media on every development regarding this issue", Foreign Ministry in Skopje said.
In a recent statement for IBNA, UN intermediary Nimetz said that the "red lines" in relation to the name contest may be crossed.
Greek Prime Minister, Alexis Tsipras declared from the meeting held during the weekend in Belgrade with his counterparts from Serbia, Romania and Bulgaria that if FYROM withdraws from the stance that they are the only successors of Alexander the Great, then this will be the first step that will enable Greece to help the neighboring country in its perspective. Meanwhile, PM Zoran Zaev said that an agreement acceptable for both sides must be reached.
Nano Ruzin, former diplomat and university professor is optimistic that in Brussels, there will be positive moves in order to find a solution.
"The most important element relates to what is actually happening in Brussels, where Macedonia has many friends and where there's a chance for both countries to engage in direct talks", said former diplomat Nano Ruzin. /balkaneu.com/