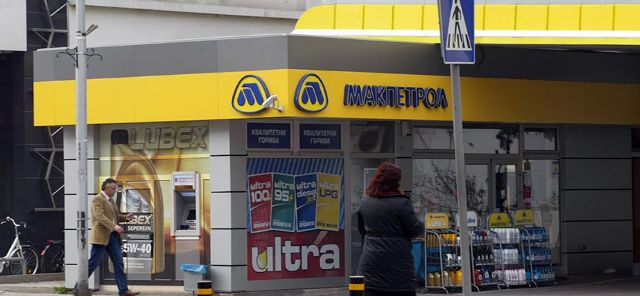 Skopje, 17 August 2015/Independent Balkan News Agency
By Naser Pajaziti
State authorities in FYR Macedonia have pressed criminal charges and launched an inquiry against oil processing company Malpetrol, which is the oil giant in the countery.
Charges have been pressed against the head of the company, Andreja Josifovski, who also owns the independent TV network, "Telma".
Charges have also been pressed against 19 other people, who are accused of carrying out illicit transactions for the account of another sister company, "Oilko", abusing causing millions of euros of damage in the state budget.
Makpetrol company says that it's surprised by this and according to this company, this is an orchestrated attack without any evidence. The company says that the state has lost a court process with this company and the tax authorities must pay millions of euros now. This case has also sparked debates among human rights organizations and experts of the justice system.
Slandjana Taseva from International Transparency in Skopje told IBNA that the case in question is suspicious because these charges have been pressed for activities taken place in 2006 and 2007.
She suspects that the case also relates to the independent TV network "Telma", which is one of the most critical media against the government.
"What's happening shows that institutions are using mechanisms for their political purposes. We're worried because here we have to do with the owner of a TV network and we can have another case of shutting down a TV channel, like it was the case with A1 TV station", Taseva declared.
Former prosecutor and former member of anti-corruption committee in FYROM, Jovan Trpenovski, doesn't believe that a serious and profitable company like the one in question could have carried out illicit acts.
"This procedure is very suspicious. On one hand we have the accusations of the authorities and on the other, the testimony of the company, which must be verified", Trpenovski says, stressing that this case must be investigated through a transparent process.
Due to this investigation, Makpetrol has had its bank account frozen.
The board of directors has held an urgent meeting, stressing that if their account is not unblocked, then this situation will have consequences for the functioning of the company and also for the citizens and several institutions, which Makpetrol supplies. Makpetrol has the largest network of fuel stations throughout the country and this can lead to a crisis of supply. /ibna/