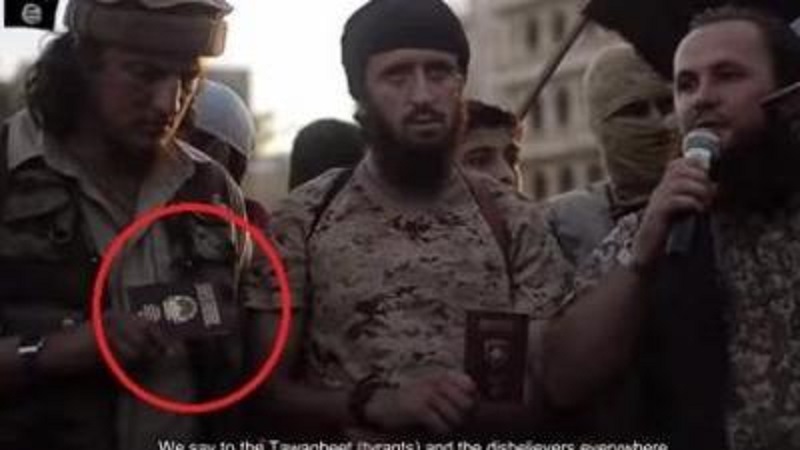 Skopje, June 23, 2014/Independent Balkan News Agency
By Naser Pajaziti
Ministry of Interior in FYR Macedonia will apply penal measures for all of those people who are suspected to be or participate in the armed conflict in Syria or Iraq, as part of Islamic militant groups.
The minister of Interior, Gordana Jankulovska declared today that measures have intensified to increase control and investigations for all suspicions that exist about those citizens who participate in the conflict areas in the Middle East.
These reactions have followed the publication of a video by mujahedeens in Iraq, who burn passports of their countries and among them, there was a citizen from FYROM.
"The dangers that come from such people who go to fight in Syria or other countries which are in a crisis, are not a danger onlyto Macedonia, but to all the democracies of the world. In the recent years, intensive efforts have been made in the world to find possible solutions against such groups which have been to Syria or any other countries and return to recruit people, in order to crush their attempts of recruiting other people", declared minister Jankulovska.
According to her, the Criminal Code sanctions all of those that instigate, organize and promote participation in conflicts and war activities in other countries, namely, those citizens of FYROM that promote such activities.
Minister Jankulovska underlined that the latest changes in the Criminal Code came as a tendency to prevent migration of the citizens of FYROM to conflicts in Syria and Iraq.
The amendments of the Penal Code increase sentences to over five years of imprisonment. So far, it's not yet known what the number of the citizens of FYROM who fight in Syria and Iraq is, but according to reports of the ministry of Interior and other sources, so far, five nationals have lost their life in these conflicts. The Islamic Religious Community has also appealed through its leader, Sulejman Redzepi for citizens not to be involved in these conflicts. /ibna/